Grandparents Hit By Scam Showing Up in Pennsylvania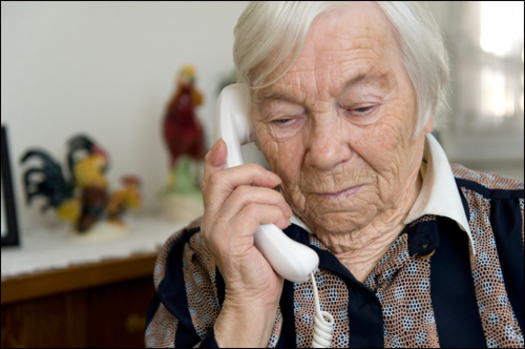 Seniors in Pennsylvania are being hit by a scam that begs grandparents to send money right away to help a grandchild. Photo courtesy of the FBI.
July 13, 2015
HARRISBURG, Pa. - Consumer advocates are warning scammers who cynically target a grandparent's love are phoning older Pennsylvania folks in the middle of the night. Mary Bach, a noted consumer advocate with the state AARP, says the caller claims to be a police officer, a hospital official or even the grandchild themselves.

They say you have to wire money or give your credit card number right away to pay for a hospital bill or a fee to get the grandchild out of jail. Bach says the callers warn against telling the parents, and very cynically manipulate your emotions.

"That's why the scam artists target grandparents," she says. "Because they know grandparents almost always have a very soft place in their heart for their grandchildren."

Bach says you should ask the caller for information only the grandchild would know. She says you can find out more at their Fraud Watch Helpline, 877-908-3360, or under the money section of the AARP's website, aarp.org.

Bach says you should ask for something like the name of another relative or a family pet, something a scammer wouldn't know. She says never give money or information to someone who calls you out of the blue, only do it if you call them. And don't volunteer any private information they could use to con you.

"If the caller says 'Hi, grandpa,' make the caller provide the information by asking something like, 'Oh, which grandson is this,' says Bach. "Many times, the fraudster will just hang up."

Bach says one new wrinkle is that they may ask that the money be put on a reloadable card bought at a big box store. But overall, a 2010 survey found more than 7 million Americans 65 and older, 1 in 5, have been victimized by some kind of swindle. Insurance and financial firm MetLife estimates older Americans lose more than $2.9 billion a year this way.
Dan Heyman, Public News Service - PA