Florida Fish and Wildlife Asks Anglers for Help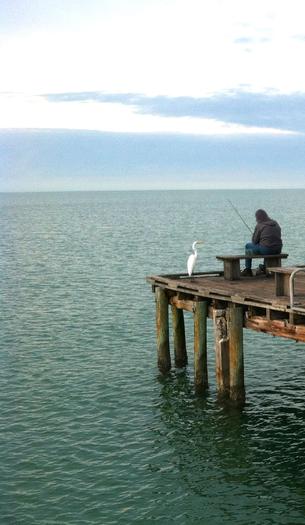 The Florida Fish and Wildlife Conservation Commission wants anglers to participate in a survey to help the agency better set future fishing seasons and catch limits. Credit: MGDBoston/Morguefile.
July 16, 2015
TALLAHASSEE, Fla. – Nearly one million Floridians purchased recreational fishing licenses last year, and went fishing in the Gulf of Mexico 3.3 million times.

Unfortunately, data is sketchy on how many fish Florida anglers are actually catching, and where most of their fishing trips are taken. To learn more, the Florida Fish and Wildlife Conservation Commission is asking anglers to take the Gulf Reef Fish Survey this summer.

Beverly Sauls, a research scientist at the Fish and Wildlife Research Institute, says the state will use the survey findings to better protect the fish population and maximize fishing opportunities.

"If we want to support sound decision-making for season lengths and the numbers of fish people can keep," says Sauls, "we should come up with more precise estimates for how many people are actually catching the fish."

Anglers can sign up to receive the Gulf Reef Fish Survey in the mail. If you're selected, a biologist will come to the marina to collect information on that day's catch. Fishermen who harvest or possess a specific list of fish – including snapper, grouper, triggerfish and amberjack – are required by the state to participate in the survey, except for boats in waters off Monroe County.

Sauls says incomplete data means agencies have to be fairly conservative when setting season lengths to prevent over-fishing.

"Red snapper had a very short federal season this year," she says. "Gag grouper in the past has had some fairly shortened seasons."

Fish and Wildlife will enter all survey participants into a drawing to win one of three prizes, including an annual, five-year or lifetime recreational saltwater fishing license.

Interested Floridians can sign up at the Florida Fish and Wildlife Conservation Commission website at www.MyFWC.com/research. Users should then click on the "Saltwater" tab and select "Gulf Reef Fish Survey" under the heading "Commercial and Recreational Fisheries."
Suzanne Potter, Public News Service - FL