Sagebrush Landscape Health: Ranchers Compare Notes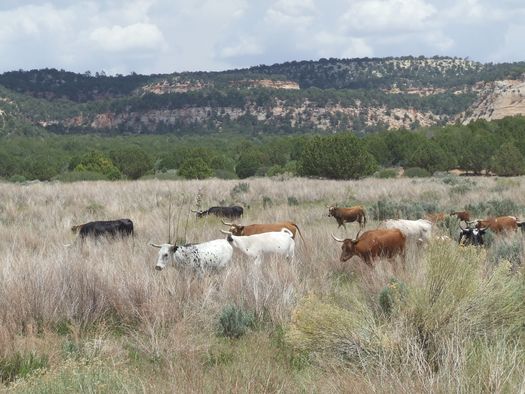 To mark the five-year anniversary of the Sage Grouse Initiative, sagebrush country ranchers met this week in Montana. Four million acres of habitat have been improved under the plan. Credit; BLM.
July 23, 2015
SAVERY, Wyo. – Sagebrush country ranchers with Partners for Conservation met this week in Montana to compare notes and observe the five-year anniversary of the Sage Grouse Initiative.

More than four million acres have been improved under the initiative, with the goal of keeping sagebrush landscapes healthy for animals and plants, while also keeping them working for rural communities.

Pat O'Toole attended the meeting to share details about how his family's ranching operations along the Wyoming-Colorado border have incorporated changes to benefit sagebrush habitat.

"For our family, particularly, we treasure those landscapes where the birds are," he relates. "We have lots of birds in lots of different places that we have our livestock operation, and it's been very positive for us."

More than 1,000 private landowners, along with more than 100 agencies and organizations are part of the initiative, which covers 11 states.

The Natural Resources Conservation Service (NRCS) issued a report this week that delves into the stories of ranchers across the West.

The push for conservation of bird habitat on public and private land is part of the effort to keep greater sage-grouse off the Endangered Species List. A decision is expected this fall.

NRCS Chief Jason Weller says examples abound of how rural conservation efforts are working.

"What we've learned time and again is that the best solutions, and the most enduring ones, start at the local level," he says. "They start with the private landowners, start with the local community being engaged, identifying the needs and then bringing the results and the solutions."

The initiative's goal is to expand sustainable ranching practices to eight million acres over the next four years.
Deborah Courson Smith/Deb Courson Smith, Public News Service - WY