Nutrition in Focus, as Nevada Children Soon Head Back to School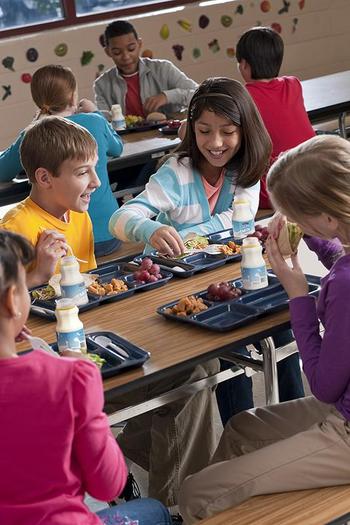 Food Bank of Northern Nevada and other support groups preparing to help feed thousands of school children this fall. Courtesy: U.S. Department of Agriculture
July 29, 2015
RENO, Nev. - Proper nutrition for students is a major focus for educators and private support groups as thousands of children in Nevada will soon head back to school.

Jocelyn Lantrip, marketing director at the Food Bank of Northern Nevada, said her organization's after-school meal program, Kids Cafe, provides meals to thousands of students at about 30 schools in Washoe County. She said well-nourished children tend to do better academically.

"Feeding children is an education issue. It's a health issue," Lantrip said. "It absolutely affects other areas of their lives."

Lantrip said any child between ages 1 and 18 can have a meal at any school where the program is offered. Students in Washoe County return to school on Monday, Aug. 10.

Lantrip said half of all school students in Nevada qualify for a free or reduced school lunch, which means that many children are likely missing meals on a regular basis.

"Child hunger is still a very serious issue in our state," she said. "and programs like Kids Cafe and the School Lunch Program, the School Breakfast Program, are so important to help children get that nutrition that they need to grow and thrive, and be successful."

Lantrip said she is hopeful that later this year, Congress will reauthorize funding for the nutrition programs, which are administered by the U.S. Department of Agriculture, because research shows they are working to reduce hunger. She pointed to a report from the Food Research and Action Center that shows that more than 13,000 children in Nevada were served a free meal each day last summer, reflecting a 32 percent increase from the year before.