A NY Court Denies Freedom to Research Chimps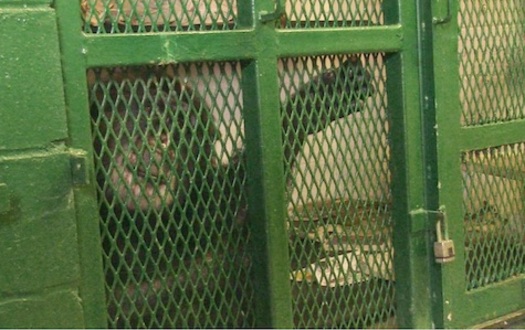 PHOTO: Animal rights organizations say chimpanzees are intelligent and self-aware, and are working to free them from research facilities. Photo courtesy of Nonhuman Rights Project.
August 3, 2015
NEW YORK – A New York State Supreme Court justice has denied a petition to free Hercules and Leo, two research chimpanzees at the State University at Stony Brook.

Animal rights advocates argue that chimps are intelligent, self-aware, autonomous beings. And though Judge Barbara Jaffe said she was bound by precedent to rule that the chimps are legally considered property, Steven Wise, president of the Nonhuman Rights Project, which filed the petition, says Jaffe's decision broke new ground.

"For the first time, it found that a human organization had standing to sue on behalf of a nonhuman animal," he points out. "She rejected the so-called slippery slope argument that if you gave rights to a chimpanzee, then you'd start having to give rights to other animals."

Stony Brook says the chimps are no longer needed and will be leaving the university soon. But Wise says if the chimps don't go to an appropriate sanctuary, the Nonhuman Rights Project will request that the court block any move while it appeals Jaffe's ruling.

Similar lawsuits seeking freedom for Tommy and Kiko, two other chimps in New York, have been unsuccessful at the lower court levels. But Wise says the final words of Jaffe's 33-page ruling give hope that success will come someday soon.

"'For now, however, given the precedent to which I am bound, it is hereby ordered that the petition for a writ of habeas corpus is denied,'" Wise relates. "I think that shows you that she's thinking that there may indeed be another day."

Last March, the Nonhuman Rights Project asked New York's highest court to review the rulings in Tommy and Kiko's cases. Those cases are still pending.