A Celebration of Service Salutes AR Family Caregivers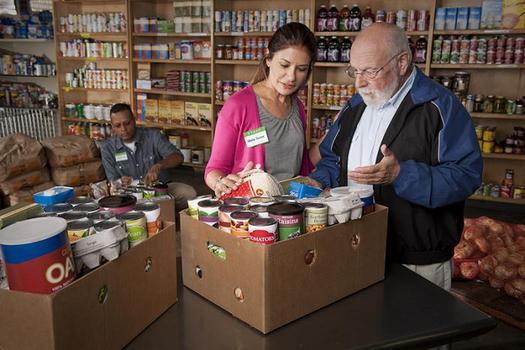 Volunteering can take as little as 5 minutes to make a difference for the National Day of Service and Remembrance on Sept. 11. Credit: USDA Food and Nutrition Service.
September 9, 2015
LITTLE ROCK, Ark. – Five minutes or five hours, it all can make a difference on the National Day of Service and Remembrance on Sept. 11 - this Friday.

It's a day for people to volunteer time, resources or talents to a project that means something to them.

Lou Tobian, associate state director for outreach and education at AARP Arkansas, says volunteering takes many forms and doesn't have to be a long-term commitment.

He shares a few suggestions: "Stuff envelopes for an afternoon. Collect canned goods for a local food pantry; or visit an assisted-living facility to see if they may need someone to read to someone who is vision-impaired."

AARP's theme for the day is "A Celebration of Service," to salute family caregivers, especially those caring for veterans.

Tobian says nearly 500,000 Arkansans spend time during the year caring for family or friends who are aging at home or facing disabilities.

"You probably know someone who is caring for a loved one," he says, "and you might offer them some respite care, because they need a break."

Tobian adds that volunteers looking for projects can check opportunities at CreateTheGood.org, an AARP website that connects organizations with service-minded folks.