A Step to Better Health and Grades: Walk to School Day in ND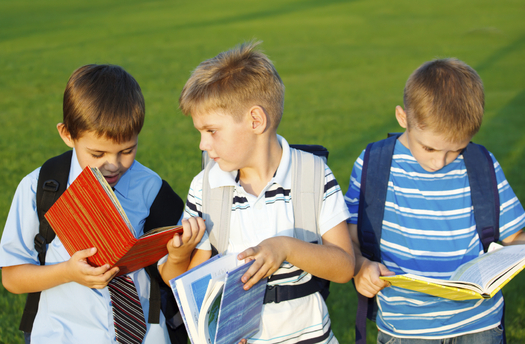 Walking to school or other regular physical activity by children can help improve their health and academic performance. Credit: anatols
October 7, 2015
BISMARCK, N.D. - Tens of thousands of students across Minnesota are taking a step in the right direction for their health on this International Walk to School Day.

Among them are kids at Ed Clapp Elementary School in Fargo, where physical-education teacher Jake Maki hopes today will lead to more kids walking and biking to school throughout the year and being physically active throughout their lives.

"We encourage already walking and biking to school," he said. "We're just trying to get families more aware of more possibilities and how safe it can be to walk to school. So we point out some safety issues along the way and just raise the awareness of the multiple benefits of walking."

In addition to helping improve students' health, Maki said, walking or biking to school also can help them improve academically.

"There's multiple studies showing that increased physical activity helps in the classroom," he said. "It also helps students focus, to remain calmer and increases memory as well."

Back in the 1960s, around half of all school kids got to class by walking or biking, but now that figure is estimated at less than 15 percent.

More information is online at walkbiketoschool.org. Information on the decline of walking to school is at guide.saferoutesinfo.org.
John Michaelson/Dallas Heltzell, Public News Service - ND