MA Tops in Energy Efficiency Scorecard: New Plan Due Next Week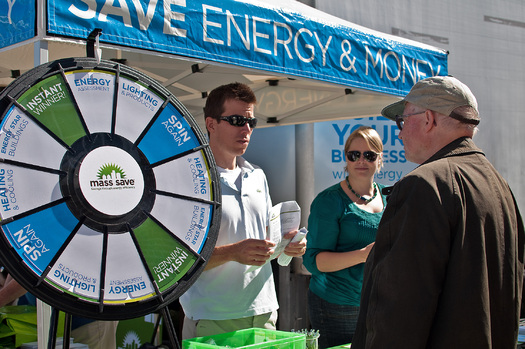 The Commonwealth is not resting on its laurels. It just ranked tops in the nation on the ACEEE Energy Efficiency and next week a new plan will be filed to save consumers even more. Courtesy: Mass DOER
October 26, 2015
BOSTON – For the fifth year running, the American Council for an Energy-Efficient Economy ranks Massachusetts first in the nation for policies and practices that make the state cleaner and more energy efficient.

Arah Schuur, director of the Energy Efficiency Division of the Massachusetts Department of Energy Resources, says every dollar spent on energy efficiency programs results in $3 in savings for consumers.

She says the top grade underscores the Commonwealth's commitment to clean and renewable energy as the best deal for consumers.

"To deliver rebates, to deliver incentives to help anyone who is paying for electricity, gas, have home audits, have business audits, get higher-level efficiency technology," she stresses.

Massachusetts has a statutory mandate to achieve all cost-effective energy efficiency through the Green Communities Act (GCA).

The top 20 performing states in the scorecard either had mandates or incentives for utilities to invest in renewable energy.

Starting next week, the approval process begins for the plan that sets goals for utility providers for the next three years.

Schurr says the proposed energy efficiency goals will benefit consumers by keeping utility efficiency tops in the nation.

"The utilities and program administrators are committing to deliver almost three-percent energy savings and new ways to lower energy consumption in businesses and homes," she says. "And that's something that will benefit all the citizens of Massachusetts, and they should be able to take advantage of."

Schuur says the proposal will be working its way through the process over the next couple months with final approval by the Public Utilities Commission expected in time to put the program in place starting next year.