High Court Considers Issue of Race in Jury Selection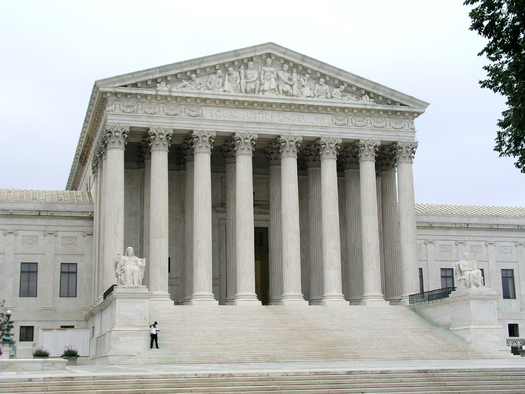 The U.S. Supreme Court is hearing arguments this week in a case involving race discrimination in the selection of jurors. Credit: Kevin Connors/Morguefile.
November 3, 2015
RALEIGH, N.C. – The U.S. Supreme Court is considering arguments this week in a case that could impact jury selection practices in North Carolina.

Specifically, Foster v. Chatman involves instances where Georgia prosecutors utilized a coding system when selecting jurors, with special notations when they were African-American. Gretchen Engel with the Durham-based Center for Death Penalty Litigation says this process of selection is problematic.

"In order for our justice system to have credibility and integrity, it has to be viewed as functioning equally and treating all citizens equally," she says. "If you have a system that's tainted by racial bias, that cannot have the confidence of the public."

Reports from inside the court indicate at least some of the justices appeared troubled by the actions of the Georgia prosecutor involved in the case. Almost three decades ago, the Supreme Court ruled it was unconstitutional to strike jurors because of their race. However, Engel says studies and experience shows the practice continues, with attorneys citing external reasons to dismiss jurors when their race is actually the factor.

The issue of race and jury selection was a factor in the passage of North Carolina's Racial Justice Act. Passed in 2009, the act enabled death row inmates to have their sentences converted to life in prison without the possibility of parole if they could prove race was a factor in their sentencing.

That law was repealed by lawmakers in 2013, but Engel says the outcome of the Supreme Court case could reignite discussion and awareness of how race plays a role in the justice system.

"My hope is this will be a wake-up call to courts around the country," he says. "They really have to enforce the law and make it true that all citizens, regardless of race, have an opportunity to participate as citizens."

Last year the North Carolina Supreme Court heard arguments in the Racial Justice Act litigation, which, like the Foster case, found that prosecutors were rejecting jurors on the basis of race. The court has yet to reach a decision.
Stephanie Carson, Public News Service - NC