ACLU Brings Police Recording App to Minnesota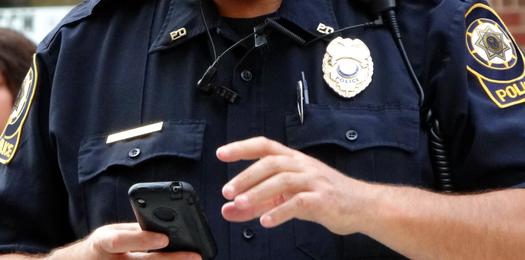 The ACLU in Minnesota and 10 other states has a new phone app to securely record and store their interactions with police. Credit: DodgertonSkillhause/morguefile.com
November 13, 2015
ST. PAUL, Minn. - After several phone videos of the police killings of unarmed black men and other misconduct have gone viral over the past two years, a civil rights group is rolling out a phone recording app today in 11 states including Minnesota.

According to the ACLU, its Mobile Justice App will help people keep police accountable for their actions. Teresa Nelson, legal director for the ACLU of Minnesota, said the app has a unique function that kicks in once recording stops.

"That audio and video is automatically uploaded to the ACLU of Minnesota," she said. "It cannot be deleted like a regular video."

She also suggested that the app could be most useful in places such as Minneapolis, where the ACLU found that in 2014, low-level arrest rates were much higher among people of color than whites. An independent investigation from USA Today found a similar trend in 2012.

Nelson said people should know they have the legal right to record their interactions with police, even if an individual officer says otherwise.

"They are public servants, and we have given them a tremendous amount of authority to restrain our liberty," she said. "We have the right to expect that they will be held accountable, and this is one more way to do that."

However, Police Officers Federation of Minneapolis president Bob Kroll has publicly voiced his disapproval of the ACLU's new app. Kroll said it'll do more to hurt police-community relations than help. The ACLU already has launched versions of the Mobile Justice app in eight states, including New York and California.

More information about the Mobile Justice app is online at aclu.org. The USA Today investigation is at kare11.com.
Brandon Campbell, Public News Service - MN