Going Green in the Bluegrass State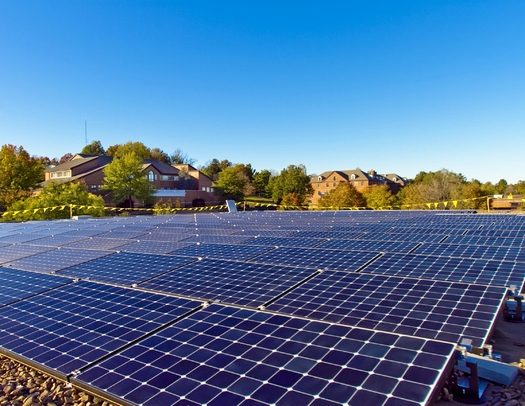 A new report says a clean-energy economy could create tens of thousands of jobs in Kentucky, but only if the proper policies are in place. Credit: Secure Futures
November 18, 2015
FRANKFORT, Ky. - A clean-energy economy will benefit the environment and the wallets of Kentuckians, according to a new report from NextGen Climate America, a nonpartisan group aiming to advance low-carbon energy solutions.

Nationwide, the study says, an economy built on clean energy would create more than 1 million jobs by 2030 and double that by 2050. Daniel Lashof, chief operating officer for NextGen, says its analysis indicates a win, all around.

"What we find is that a transition to clean energy will boost America's economy, while it reduces pollution and improves public health," says Lashof. "So, we see this as definitely a win-win."

Lashof says in Kentucky's geographic area, the east-south central region of the U.S., clean energy could boost employment by as much as 225,000 jobs by 2050.

He says Kentucky has the ability to leverage the growth of clean energy, if the proper policies are put in place.

"In the east-south-central region of the United States, it's actually a very strong region in the country, in terms of clean energy potential and the potential for that to boost employment particularly in construction, which sees the biggest gains," says Lashof.

In Kentucky, where coal supplies 93 percent of the state's power, many political leaders are opposed to the state writing its own plan for limiting carbon pollution. Tona Barkley, a grandmother of seven from Owen County and member of Kentuckians For The Commonwealth, thinks that has to change.

"We have leaders who have their heels dug in and say, 'We're not going to do anything, except resist.' And we need everybody's power, together, to turn them around," says Barkley.

Kentuckians For The Commonwealth has launched Empower Kentucky, what it describes as a grassroots push for a people's clean-energy plan.
Greg Stotelmyer , Public News Service - KY