Benefit Cuts Don't Bode Well for Arizona's Homeless Population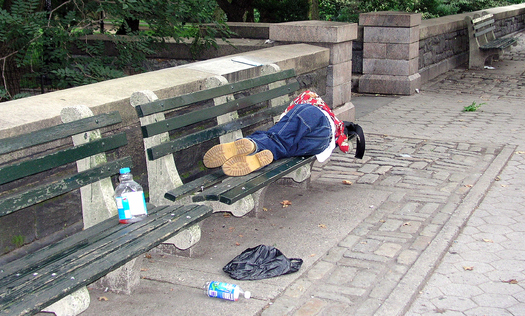 Advocates for Arizona's homeless population say state budget cuts could put more people on the streets this winter. Credit: kconnors/morguefile.com
December 2, 2015
PHOENIX - The rate of homelessness in the United States declined 11 percent in 2015, according to a new U.S. Housing and Urban Development report. Homeless numbers in Arizona also are down - but the rate of decline is only 6 percent, and could be in danger of growing.

While the new state information in the report shows a positive trend, said Joan Serviss, who heads the Arizona Coalition to End Homelessness, the numbers may not be totally accurate.

"One of the concerns we have is that it just looks at a snapshot in time," she said, "and it doesn't identify the families that are living on someone else's couch or in their car, and it doesn't accurately count the chronically homeless veteran that might be living in his sister's shed."

She said the HUD report is based on a nationwide one-night survey taken in January, and easily could have missed some homeless individuals who traditionally are hard to find, including families, unaccompanied children and veterans.

Serviss said one concern heading into winter is that the Arizona Legislature has made numerous cuts in food and assistance benefits, and put limitations on how long that assistance is available.

"Now, it's going from 24 months to 12 months," she said, "and I have a sneaking suspicion - a sinking fear - that we're going to see an increase in family homelessness as a result of these cuts."

Serviss said short-term budget fixes that cut housing and food programs eventually will cost the state more by putting more people on the streets and in need of assistance. She said she feels the keys to solving the homeless problem are affordable housing, livable wages and access to health care.

The HUD report is online at hudexchange.info.
Mark Richardson, Public News Service - AZ