One Step Toward Saving Child Health Program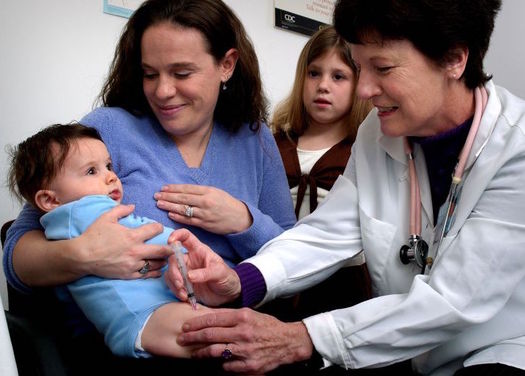 Almost 140,000 Pennsylvania children still have no health insurance. Credit: USCDCP/public-domain-images.com
December 3, 2015
HARRISBURG, Pa. – A bill to reauthorize the state's Children's Health Insurance Program, or CHIP, passed in the Pennsylvania House on Tuesday but unless the Senate acts, the program will expire on Dec. 31.

CHIP covers about 150,000 children whose parents make too much to qualify for Medicaid but can't afford private insurance.

Michael Race, vice president of communications with Pennsylvania Partnerships for Children, says the vote in the House was an important step forward.

"The vote does give us optimism that this issue will be wrapped up by the end of the year, that the kids who currently benefit from CHIP will continue to benefit and that even more children will benefit in 2016," he states.

The House bill, HB 1633, would also move the CHIP program from the Insurance Department to the Department of Human Services, which also oversees the state's Medicaid program.

According to Race, the move will allow the state to apply what's called express lane eligibility.

"The state could go through records for state subsidized child care or the SNAP program and identify families who, based on income, could be eligible for CHIP or Medicaid and then reach out to those families," he explains.

Despite Pennsylvania's universal coverage policy, almost 140,000 children – about 5 percent of all children in the state – don't have health insurance.

Race maintains using existing state records to identify eligible children could be an important step toward reducing that number.

"In many cases families simply may not be aware that their child could be insured at no cost or at a very low, affordable cost," he points out.

There are currently two bills pending in the Senate that would reauthorize the Children's Health Insurance Program for another two years. In 2013 the reauthorization passed both houses by unanimous votes.