Iowa Group on Lookout for Sustainable Buildings, Projects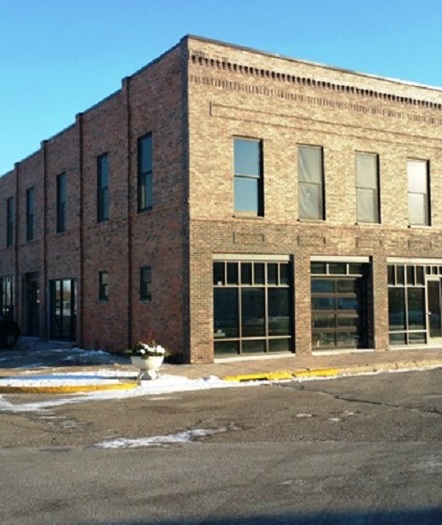 The renovation of a downtown building in Slater won one of last year's awards for sustainability. (1,000 Friends of Iowa)
December 11, 2015
DES MOINES, Iowa - Each year, the 1,000 Friends of Iowa's Best Development Awards bring attention to cities, companies, and individuals who show how responsible development and planning benefits Iowa's communities and the environment.

The group is now on the lookout for its next winners for good sustainability practices. One of last year's winning projects was the revival of a major building on the main street of Slater, in Story County. Jennifer Davies, the city's economic development coordinator, says the project led to a full downtown revival in this town of fewer than 1,500 people.

"It was kind of the start to a new beginning for our main street," says Davies. "Kind of the driving force to everybody really taking a better look at their buildings, and making sure that they're properly maintaining them and upgrading them."

Slater's building received last year's award in the "mixed use" building category.

Davies says the project was especially important because a similar downtown building collapsed in 2006, and Slater residents didn't want to see that happen again.

"Everybody was so excited when they started seeing progress," says Davies. "They would stop by and tell the contractors and the property owners stories of the past, of what they remembered going and doing in that building."

City officials assisted with grant writing and a zero-interest loan. The building now houses business office space on the main floor, and an apartment upstairs.

Davies says Slater residents could not wait to see the final product.

"Actually when they got to the point where they got new windows and doors in, they actually had to lock the doors because they were having way too many people in and out," she says. "Trying to see all the progress, because everybody was so excited to see it salvaged."

To nominate a "sustainable" project for recognition, look on the 1,000 Friends of Iowa website, 1000friendsofiowa.org.

The deadline for nominations for 2015 is next Tuesday, December 15.