New Federal Law Allows New Directions for State Ed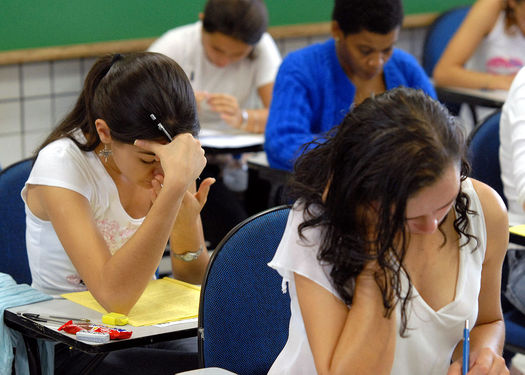 Advocates for students say testing is not the only way to gauge their progress. (Wilson Dias/Wikimedia Commons)
December 15, 2015
HARRISBURG, Pa. – With the major overhaul of federal education requirements under the Every Student Succeeds Act, it's now up to the states to revamp their systems.

The new law gives states much more flexibility in deciding how to measure student progress.

Jerry Oleksiak, president of the Pennsylvania State Education Association, says now states need to look at the system they have and ask one simple question – is it working?

"Generally the answer is no, it is not working," he states. "So, we're going to have to look at a system that will more accurately reflect how students are doing, and a single high stakes test is not the way."

Eventually, Oleksiak says, shifting the emphasis away from testing should free up resources for educational priorities that are more responsive to student needs.

According to Oleksiak, there are a number of factors to be taken into consideration when measuring student progress.

"We need to look at multiple measure of how kids are doing," he stresses. "We need to look at things over time. We need to look at, are the assessments aligned with the curriculum? It's a lot more than just, 'Here's a test – how did the kids do?'"

In Pennsylvania, he adds, much depends on getting a state budget, now almost six months overdue, in place. Legislators returned to Harrisburg on Sunday to get back to work, but there are still substantial differences between budget bills passed in the House and Senate.

Oleksiak maintains that if no budget is passed by the end of the year, some schools will be forced to close.

"Our districts are suffering, our kids are suffering," he stresses. "They can't even plan for this year, and we're at December already. And we're only a couple of months away from beginning next year's process."

Standard and Poor's has withdrawn its rating on some of the largest and poorest districts in the state. If other rating agencies do the same, those districts may no longer be able to borrow money to keep schools open.