Don't Let the Grinch Spoil Your Holidays!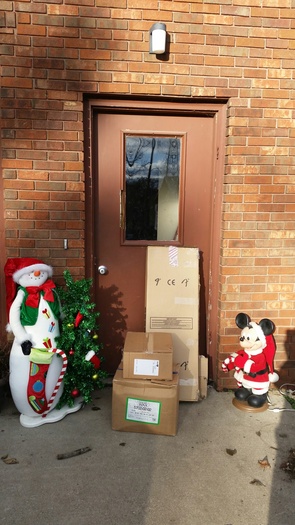 Empty houses are a target for thieves, and packages left sitting on porches are a sure sign nobody's home. (Veronica Carter)
December 18, 2015
INDIANAPOLIS - While Hoosiers are busy making last-minute preparations to hit the road to visit friends and families for the holidays, it's important they not forget to "Grinch-proof" their homes.

It's also the busiest time of the year for thieves, so don't let them know you won't be at home, said Chelsea Pompeani, AAA public-affairs director. Start by putting a temporary hold on mail and newspapers or enlisting some trusted help, she said.

"When people see a pile of newspapers sitting outside your door, it makes it seem like you're not home," she said, "so you want to make sure you get a neighbor or friend to collect those."

She also suggested having someone open and close blinds and curtains to their normal positions so it appears someone is home, and warns not to post information about your trip on social media before you leave or while you are away.

Pompeani suggested having a friend or relative check your house frequently. Don't put a spare key under the doormat or in a flower pot, she said, because burglars already know to look there. Identity theft is another growing problem, so Pompeani said to make sure your important paperwork is out of reach, including "your passport, your mortgage statement, tax information.

"Many criminals look for bank statements in your garbage," she said, "so you want to make sure all of those are completely shredded before you throw anything away."

Leaving packages on the front porch gives thieves a double thrill, she said, because they get your name and other information from the delivery label and keep whatever is in the box. Another tip: Even if you're at home, check the mailbox frequently, because thieves know holiday letters often contain money or gift cards.