Better Watch Out, Better Not ... Be Scammed This Holiday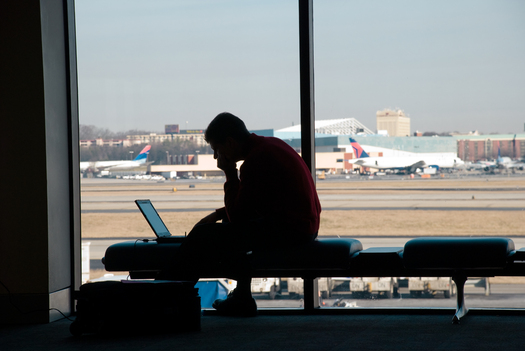 Experts warn against using public WiFi to make purchases or enter any personal information on websites, particularly during the holiday season. (beanworks/morguefile.com)
December 23, 2015
NASHVILLE, Tenn. - The credit and debit cards of Tennesseans are getting worn out this week as folks make their final holiday purchases, and the activity makes them more susceptible to scams and fraud.

Experts recommend taking extra precautions this month and watching out for some relatively new methods scammers are using to make a buck. Among them, stealing the numbers off of gift cards and activating them while they're still on the rack.

Consumer safety and Tennessee fraud subject matter expert with AARP David Morrow explains what can happen.

"They get a card or buy a card and try to register it and it's already been registered or it already shows that it's empty," he says. "Most times, they think it's something that was messed up by the retailer and so they go back and complain, and they never really realize that they were defrauded. If you're going to give gift cards, procure them from the retailers themselves."

Morrow says to protect yourself, purchase gift cards directly from the retailer, versus off a generic rack often found at the checkouts of big-box stores. This month, AARP surveyed Tennesseans and found some vulnerabilities in the precautions people take during the holidays.

Two-thirds of those surveyed donated to a charity in the past year without asking how the donation would be spent, and slightly more than that used their debit card this holiday season to make purchases, a practice experts advise against.

Morrow says to also be careful about cyber-shopping at your favorite coffee shop and using a public or non-password-protected WiFi signal.

"A cyber fraudster can impersonate a WiFi hotspot," he says. "You'd be signed up to him, thinking you're signed up to your local coffee shop's free WiFi, and you're really signed up to them."

Morrow adds, when shipping gifts to family and friends, you should require a signature in order for the package to be delivered, and pay extra attention to your credit and debit card statements immediately following the holiday.