CARE Act Progress Hailed: Is the Best Yet to Come?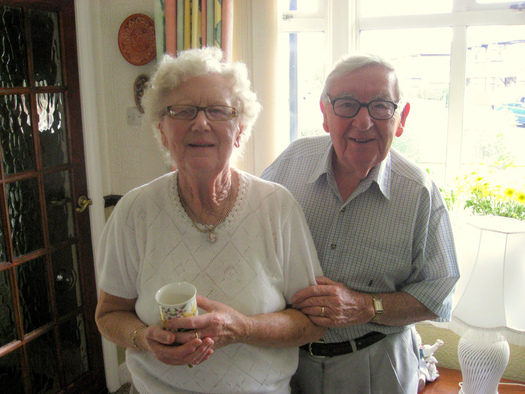 Advocates are confident that more policies to help older Michiganders will be coming in 2016. (Carlton Browne/Flickr)
December 28, 2015
LANSING, Mich. - As they applaud successes this year in supporting older adults, some Michigan policy advocates are looking ahead to 2016's legislative priorities. A recent victory, says Melissa Seifert associate state director for government affairs with AARP Michigan, was the unanimous passage of the CARE Act (Senate Bill 352) by the Michigan Senate.

It would help prepare caregivers for soon-to-be discharged hospital patients for the tasks required once the patient is home.

"They do so much work for their loved ones. They're really these unsung heroes that are not being paid and doing it because they love doing it for their family members," says Seifert. "But it is quite a burden."

She adds more than 70 percent of people in a recent survey said they support the CARE Act. It now goes to the House, where it is also expected to pass. Then, Siefert says AARP will be ready to work with hospitals and caregivers on implementation.

She adds the focus on caregivers will continue in 2016, with efforts to offer respite care for the 2 million caregivers in the state.

Seifert says AARP is also looking for progress to continue next year on House Bill 4583. That's legislation to improve access to doctors and medications for people in rural areas, and it has passed out of committee.

"By allowing telehealth and telemedicine to take place, that's really going to expand the amount of health care coverage they can get," she says. "It's going to help out caregivers if they can't get their loved one to a doctor in time, and really, just increase their quality of care."

Another important matter for Michiganders is retirement security. Seifert says AARP Michigan will open a conversation about ways employers can encourage people to save.

"Retirement security is a major issue here in Michigan, because not a lot of people have saved for retirement," she says. "If an employer does provide some type of retirement savings for that employee, they're about 1,300 percent more likely to save for their retirement."

Both the Michigan House and Senate reconvene on Wednesday, Jan. 13, 2016.