BLM Moves Closer to Protecting Colorado's Thompson Divide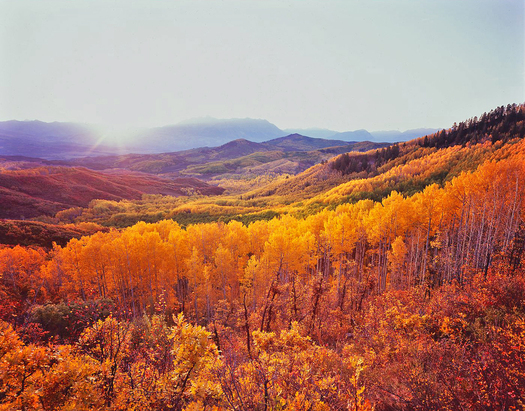 Public comment period on plans to cancel almost two dozen oil and gas leases in the heart of the Thompson Divide ends Friday. (John Fielder)
January 6, 2016
DENVER - The Bureau of Land Management is holding firm on its Friday deadline for public comments on a draft plan to cancel or reshape some 65 oil and gas leases in the White River National Forest.

Officials from Mesa County asked the BLM for a 45-day extension after previously boycotting public meetings.

If enacted, said Zane Kessler, executive director of the Thompson Divide Coalition, the BLM's plan would protect critical grazing and recreation areas on Colorado's Western Slope.

"It's not that oil and gas drilling shouldn't happen anywhere. It's that oil and gas development shouldn't happen everywhere," he said. "There are certain places that are inappropriate for development, and we believe the Thompson Divide is one of those places."

On Monday, Garfield County commissioners announced they would oppose the BLM's plan, citing a concern over property rights. Kessler said oil and gas deposits under federal lands belong to the public, and since the leases weren't developed in the initial 10 year term, mineral rights should be returned to taxpayers.

Kessler said the BLM's current plan follows an earlier recommendation by the U.S. Forest Service calling for the cancellation of almost two dozen improperly issued leases in the heart of the Thompson Divide. He added that the majority of residents, ranchers and recreation advocates who already have commented support the move.

"Our communities here on the Western Slope depend heavily on agriculture and tourism," Kessler said, "and independent economic analysis has shown that the Thompson Divide generates 300 jobs and some $30 million every year in sustainable economic benefits."

Kessler was referring to a 2013 report by BBC Research, which studied economic benefits including ranching, hunting, fishing and air and water quality. The BLM is expected to deliver its final decision this summer. To submit your comments, visit savethompsondivide.org.

The report is online at savethompsondivide.org.