Arizona Gets Poor Grade on Women's Health Rights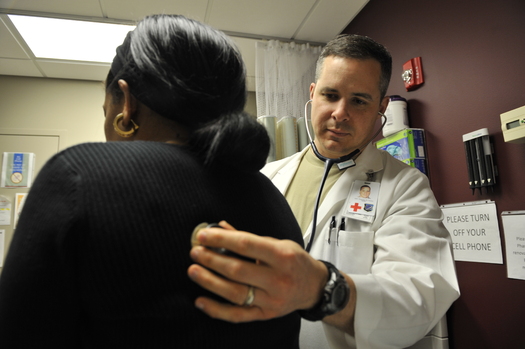 Arizona gets a grade of D-minus for its policies on women's health and reproductive rights in a new national report by state. (Wikimedia Commons)
January 11, 2016
PHOENIX – Arizona gets a grade of D-minus in a new ranking of states on the quality of their policies on reproductive health and women's rights.

The Population Institute, a Washington based advocacy group, gave almost 40 percent of the states failing grades, and the national average was only a D-plus.

Jodi Liggett, vice president of public affairs for Planned Parenthood of Arizona, says political attacks on her organization are blocking many women's access to health care.

"Clearly you have an interest group, or interest groups, who do not represent the majority of Arizonans, but who feel very strongly about abortion," she states. "So, their concept of reducing the number of abortions that happen is to try and regulate Planned Parenthood out of existence."

Liggett notes that abortion services are a small but important part of Planned Parenthood, but says the vast majority of its services involve other facets of women's health, including birth control and cancer screenings.

The survey cites several reasons for Arizona's poor rating, including a high teen pregnancy rate, laws that hinder family planning services and a series of policies – often called TRAP laws for Targeted Regulation of Abortion Providers – that regulate abortion providers beyond what is necessary to ensure patient safety.

Liggett says perhaps the biggest factor in Arizona's low rating is a lack of sex education in the schools.

"Meaningful sex education does not exist in Arizona schools currently, and there is no state requirement," she points out. "And there's no requirement or regulation on the quality of that education."

Liggett adds when the Arizona Legislature convenes this week, it could consider a bill to mandate comprehensive sex education in the state's schools. However, she maintains it's more likely that legislators will continue to chip away at women's health rights.