Bipartisan Group Pushing for 2016 Criminal Justice Reforms in MN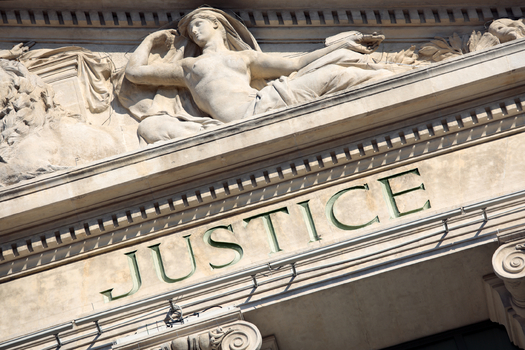 A bipartisan group is targeting Minnesota for more criminal justice reforms in 2016. (iStockphoto)
January 11, 2016
ST. PAUL, Minn. - A bipartisan criminal justice reform group is looking to expand its reach in several states this year, including Minnesota. The North Star State's prisons already are overcrowded by about 500 inmates and that problem is expected to grow over the next six years.

Jenna Moll is deputy director of the U.S. Justice Action Network. She says one way they want to help with Minnesota's overcrowding problem is by urging lawmakers to reduce mandatory sentencing for nonviolent first-time offenders.

"First-time offenders, convicted of both drug sales and drug possessions, are spending significantly longer in prison than they are in many other states," says Moll. "So, that's both costly and ineffective when it comes to public safety."

At the end of December, Minnesota's Sentencing Guidelines Commission agreed to lighten prison terms for some drug offenses. Those rules will go into effect in August, unless state lawmakers veto the plan when they meet in March.

A national push for reforms like these have been getting rare support from both liberals and conservatives. Moll says her network is made up of organizations from across the political spectrum, such as the right-leaning, Texas-based group Right on Crime.

"There's a recognition on the part of both the Democrats and Republicans that we're spending way too much on criminal justice and we're not getting a valid return," Moll says.

Nationally, the Justice Action Network says taxpayers spend about $80 billion on keeping millions of Americans locked up.

In Minnesota the Corrections Department is trying to borrow about $140 million for extra prison beds to keep with overcrowding at a facility in Rush City.

Moll says the plan at the state level is to get Minnesota lawmakers to consider lowering minimum sentences for other first-time, nonviolent offenders, beyond those who are involved with drugs.

"If we are going to continue to use prison sentences for these lower-level offenders, can we work with the length of stay to make sure we're getting the maximum public-safety benefit," says Moll.