Wisconsin Women in Government: Speed Mentoring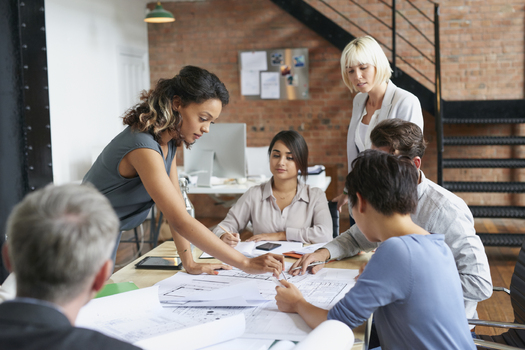 Wisconsin Women In Government will hold a high-speed mentoring event later this month to help women overcome obstacles in pursuing a career in government or public service. (AILAImages/IStockPhoto.com)
January 13, 2016
MADISON, Wis. - It's called speed mentoring and it gives participants a chance to spend five quality minutes with 10 female leaders in Wisconsin government. The event will be held in Madison on Jan. 21.

Megan Purtell, president of Wisconsin Women in Government, a statewide nonpartisan women's organization, says space is limited to 20 participants, and it will be a very fast and productive session.

"It's an hour; it's kind of musical chairs," says Purtell. "The mentors will stay in their chairs, the mentees will move from chair to chair. They won't get a chance to speak with everybody, but our goal is that they'll get a chance to speak with at least 10 different mentors."

In all, Purtell says there will be 20 women mentors representing the top ranks of women in Wisconsin government and public service. This is one of several events hosted every year by the group, which helps advance women through scholarship and professional-development programs.

According to Purtell, the group started in 1987 to help encourage women to move into positions of leadership and to help them overcome some of the obstacles to a career in public service.

"It originally started with government, but we have found that there's a lot of different ways that you can serve in the government," she says. "There's teachers; there's the medical profession, with the Veteran's Administration. We try and keep our goals open so we can try and help people get involved in getting into public service and volunteerism, too."

Since its founding, Wisconsin Women in Government has raised more than a million dollars to provide scholarships and professional-development programs that have benefited more than 460 women at all levels of government service.

Purtell says women have a lot to contribute to government and public service, regardless of their political leaning.

"We're very bipartisan, and in some cases a nonpartisan group," she says. "We try and keep our board very balanced between Republicans and Democrats and, as you know right now, it's not always the easiest thing to do with how politics are going."