Long-Delayed Challenge to CT School Funding Goes to Trial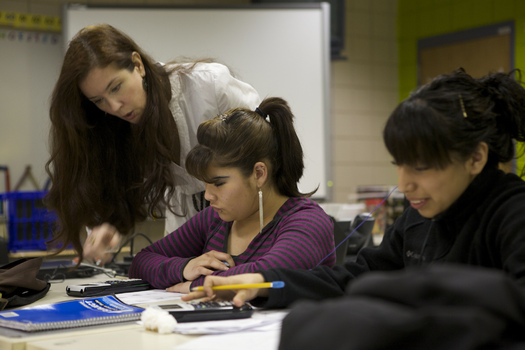 A lawsuit in Superior Court claims state funding treats low-income school districts unfairly. (US Dept. of Education/flickr.com)
January 14, 2016
HARTFORD, Conn. - A 2005 lawsuit challenging Connecticut's school funding formula has finally gone to trial. The suit, filed by the Connecticut Coalition for Justice in Education Funding, says the state's Education Cost Sharing grant system is based on a formula that is arbitrary and does not reflect the actual cost of educating a child.

James Finley, principal consultant to the Coalition, says they are asking the court to rule that the current education finance system doesn't treat poor communities fairly.

"That it doesn't meet Connecticut State Constitutional requirements, that all students, no matter where they live in Connecticut, are provided an equitable and adequate public education," says Finley.

The state claims Connecticut's public schools are among the best-funded and most effective in the country, and more money will not improve educational outcomes.

But, according to Finley, the state, by its own admission, has not been meeting the dollar amounts that should come from the current funding formula.

"What they've done is under-appropriated it year after year," says Finley. "If it was fully-funded it would generate over $600 million more than is presently given to towns."

In the late 1970s the state Supreme Court court ruled that a school funding system based on property taxes was inequitable.

Finley points out that funding in Connecticut still reflects the vast disparities between rich communities and those that are property-poor but have high educational service needs.

"And state funding is inadequate to make up for the difference between what they're able to raise from their own property tax base to support education," he says.

Testimony in the trial could last well into the spring.
Andrea Sears, Public News Service - CT