SCOTUS May Consider ND's Abortion Law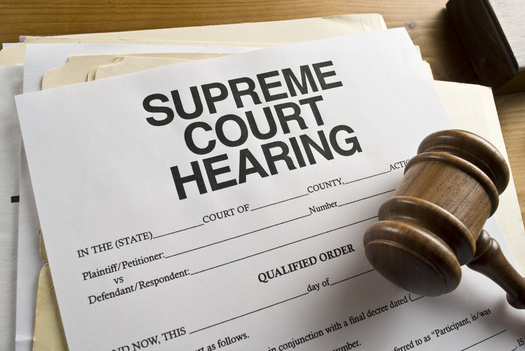 Supreme Court justices will be considering an appeal over North Dakota's abortion ban. (iStockphoto)
January 21, 2016
BISMARCK, N.D. - After refusing to hear arguments this week on Arkansas' 12-week abortion ban, the U.S. Supreme Court could soon decide to take a look at North Dakota's six-week abortion ban.

A district judge declared the Roughrider State's ban unconstitutional two years ago. The state then appealed to the Supreme Court last November. Janet Crepps is senior counsel with the Center for Reproductive Rights. Her group is representing North Dakota's only abortion provider, the Red River Women's Clinic in Fargo, which has been challenging the ban.

"Our hope is on Monday, Jan. 25, we will receive an order from the Supreme Court declining to review the North Dakota law," she says. "Which means it will be declared unconstitutional permanently."

The North Dakota law is the earliest state ban on abortion in the country. Governor Jack Dalrymple signed the law in 2013, saying it was "a legitimate attempt by a state legislature to discover the boundaries of Roe v. Wade."

Opponents of the law argue it's a thinly veiled attempt by North Dakota lawmakers to completely outlaw abortions in the state. Crepps praised the Supreme Court's move on the Arkansas ban, saying it could be a warning sign for other state abortion challenges in the future.

"Women have rights to liberty and dignity and autonomy that also have to be balanced here, and the Supreme Court has made that balance," she says. "North Dakota is attempting to just chuck that out the window."

Supreme Court justices could start reviewing the North Dakota case as early as Friday, with a decision on whether or not they'll consider arguments expected to come early next week.