Ag Group Backs Industrial Hemp Plans in SD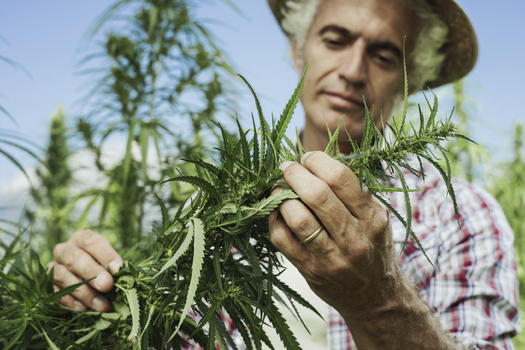 A move to legalize growing and selling industrial hemp passes an important hurdle in South Dakota. (iStockphoto)
February 3, 2016
PIERRE, S.D. - A move to legalize growing and selling industrial hemp passed a hurdle in the South Dakota Legislature this week. A House committee approved a bill that would allow farmers to cultivate the plant, as long as it contains less than three-tenths of a percent of THC, the active ingredient in the closely related marijuana plant.

Matt Sibley, a legislative specialist for the South Dakota Farmers Union, said it's backing the plan because, with commodity prices so low, it could help some farmers' bottom lines.

"Giving them another option, another opportunity to diversify, is definitely going to benefit the producer," he said, "especially the small, family farmer."

House lawmakers overwhelmingly approved House Bill 1054 with bipartisan support. It now moves to the full House for a vote, but not everyone believes it's a good idea. Two dissenting House members voiced concerns that the move eventually would lead to legalizing recreational marijuana in the state.

The bill's supporters point to built-in regulations to ensure that the plants would not be grown together. For instance, South Dakota farmers first would have to pass a background check before getting a license to grow industrial hemp. Sibley said the legislation does a good job of balancing the possible economic benefits without weakening the state's ban on recreational marijuana.

"Our position is solely on the use of industrial hemp and not beyond that," he said. "So, as long as we keep those safeguards in place, keep those regulations, we will be happy to support this piece of legislation."

At least 12 other states, including North Dakota, have enacted similar laws to allow commercial hemp operations.

The text of HB 1054 is online at legis.sd.gov.