Virginia's Body Storage Bill Called "Unnecessary"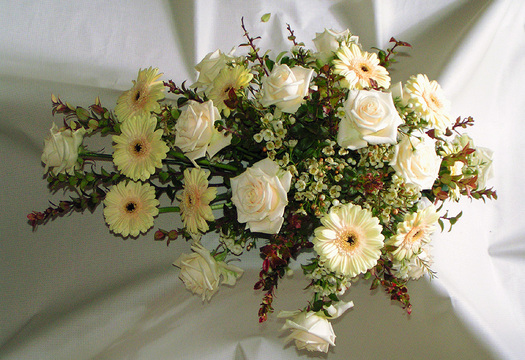 A bill before the General Assembly would require the cooling of corpses to 40 degrees or lower before burial, but supporters of home funerals say it's unnecessary. (Mogens Engelund/Wikipedia)
February 8, 2016
RICHMOND, Va. - Legislation that would require the cooling of human corpses to 40 degrees or lower before burial or cremation is being described as unnecessary by proponents of "green burial" and home-based funerals.

They claim that the Dead Bodies Storage Bill sponsored by Kenneth C. Alexander, a funeral director by trade, could have implications for families conducting their own funeral ceremonies with the body present.

Virginia Tech Department of Science and Technology in Society assistant professor Phil Olson studies what he calls "death care" and is writing a book about the home funeral movement.

He knows people may feel a bit squeamish about the subject, but says there's no reason to cool the body of a loved one to that low a temperature.

"There are no good public health reasons for why a body needs to be kept at 40 degrees or lower," says Olson. "Dead bodies are not dangerous. They're no more dangerous when they're dead than they were when they were alive."

Supporters of Senate Bill 595 say the legislation is intended to protect public health and safety. However, it's practically impossible to cool to 40 degrees Fahrenheit without a body storage refrigerator, which rules out most home-based funerals.

Olson says in people are becoming more willing to talk about death and funerals. And while most still let a professional funeral director handle the arrangements, Olson says more are finding they want simpler preparations they can do themselves, at home. He says this helps some families with grieving, and there's no legal or medical reason not to.

"People think that embalming is required by law, but that's not true," says Olson. "You can keep the body at home, say your farewells for hours, for a day - and then, when you're ready, call them. Because people think of it as an emergency, but it typically isn't."

Olson says few households have the ability to store a body at 40 degrees or below, but most folks can keep it cool enough to avoid aesthetic issues - which, he notes, aren't a threat to health anyway.