It's Financial Aid Crunch Time for College-Bound Michiganders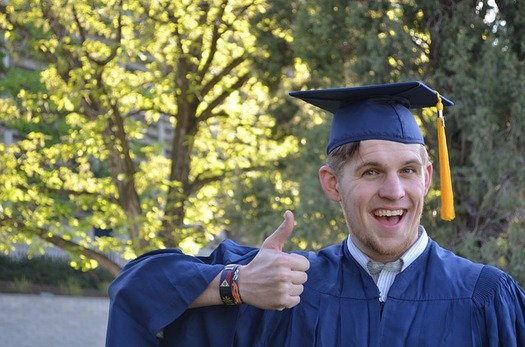 More than $100 million is available in Michigan annually to help students pay for college and vocational training. (Pixabay)
February 10, 2016
LANSING, Mich. - For getting to college, good grades can only go so far - you also need a way to pay. And throughout February, experts are available across Michigan to help prospective and current students apply for financial aid.

Bill DiSessa, spokesman with the Michigan Department of Education, says at MI College Goal sites, volunteers can assist with filling out the Free Application for Federal Student Aid or FAFSA. He explains the form is critical for anyone who needs financial aid for college and vocational training.

"The FAFSA is very, very important. The form can be quite intimidating; it asks a lot of financial questions, family finances and everything else," says DiSessa. "And many students, many parents, frankly, can use some help with that form."

There are nearly 40 MI College Goal sites around Michigan, and DiSessa says many will hold events this Sunday, Feb. 14, but others are open on other dates as well. Michigan's deadline for the FAFSA for the 2016-2017 school year is March 1.

On the website MICollegeGoal.org students can find an event and register. DiSessa says those under age 23 should bring a parent along, and make sure they also bring the necessary documents.

"A completed 2015 federal tax return, the 1040 if possible, or W-2 and 1099 forms," DiSessa says. "That's the type of information you are going to need to provide to the volunteers, so they can give you the best service."

Over $100 million in state assistance is available annually in Michigan for student aid in the form of grants and scholarships. And the U.S. Department of Education offers about $150 billion a year in grants, work-study dollars and low-interest loans.