Power of Negotiation in Malheur Refuge Standoff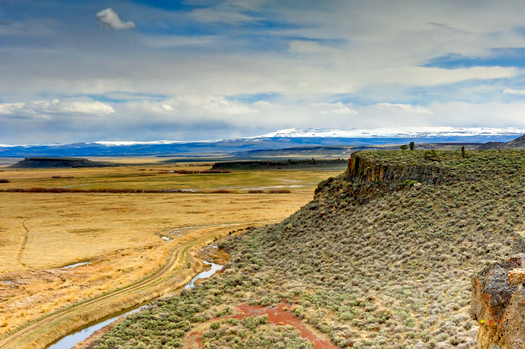 The Malheur National Wildlife Refuge is now a massive crime scene and will remain closed for several weeks. (U.S. Department of Transportation)
February 17, 2016
PORTLAND, Ore. - After 41 days of occupation of the Malheur National Wildlife Refuge, the standoff between anti-government protesters and law enforcement ended peacefully last week.

Even after the arrest of the group's leadership three weeks ago and the shooting death of its spokesman, the FBI worked patiently and deliberately with the last four holdouts, proving the power of negotiations.

When trying to end situations such as the Malheur standoff, said Greg Vecchi, former chief of the FBI's behavioral science unit, negotiators can use past concessions as bargaining chips.

"We're not only trying to help you, here's some examples of where we really tried to meet your needs," he said. "We allowed food to come in, we allowed water to come in. If you needed medical stuff, we were happy to provide that. We have been very, very fair. You know, you promised you were going to come out after this, so I'm going to hold you to your promise and I really hope that you follow through."

The last four occupiers to leave face federal conspiracy charges.

Because the protesters did not trust federal agents, the FBI found third-party mediators sympathetic to the group's views to negotiate. Three different mediators worked at Malheur to de-escalate the situation, including a Nevada state representative and evangelical preacher Billy Graham's son, Franklin Graham. Vecchi said the use of third-party intermediaries is a common negotiation strategy when groups won't talk to the FBI directly.

"You find somebody that these people will talk to and connect with," he said, "and then you basically sit in the background and coach these TPIs in the negotiation."

Even though the group was armed, Vecchi said, they weren't threatening anybody on the Malheur refuge, so the FBI was able to take its time with negotiations. In a violent situation, he said, the FBI would have reacted the same no matter who the occupiers were.

"They would have, let's say, took a hostage, or killed a hostage on the deadline, or started to shoot out the windows at the police, doesn't matter their race or ideology or their religion or anything like that," he said. "What would have happened is they would have busted into that place and taken them down."