Campaign Underway to Feed Maryland's Hungry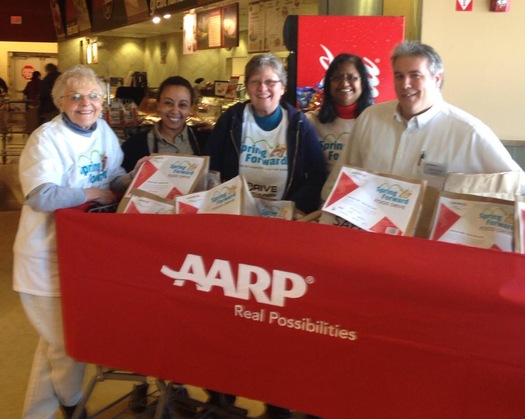 More than 750,000 Marylanders don't have enough to eat and volunteers are helping to end that by participating in a food drive. (AAR.)
February 25, 2016
BALTIMORE – There are more than 750,000 people in Maryland who don't know where their next meal is coming from, and according to AARP many of them are older residents who have to decide between paying their electricity bill, buying prescription medications or purchasing food.

Volunteers from AARP, the Girl Scouts of Central Maryland and others are taking part in the Harvest for the Hungry campaign.

They'll be encouraging those shopping for groceries at Safeway stores to buy a pre-packaged bag of food that will then be donated to the needy.

Jennifer Holz, associate state director for outreach for AARP in Maryland, says there's no reason people shouldn't have enough to eat. She says people want to help and this is an easy way to do it.

"We really want folks to know that this is a great opportunity for them to help their neighbors and people in their own community in a very direct way by providing a bag of meals which will last them about a week," she states.

Holz stresses if you can't make it to the grocery store, the campaign also will be collecting food through the United States Post Office. The food drive runs from this Saturday to March 5.

Holz calls it an inter-generational event with volunteers of all ages taking part.

"We have folks bringing their grand kids every year," she explains. "We had one store in which they encouraged high school age children to bring their friends and they ended up selling more bags than any other store in the entire state because they had this team of enthusiastic kids."

AARP volunteers will be present in stores around Prince George's and Montgomery counties, and in Phoenix and Frederick, Md.

There's also a Stuff a Bus event on March 5. And people can donate nonperishable food items at select Pizza Hut locations on the Eastern Shore.