SeaWorld Faces Criticism After Admitting Spying on PETA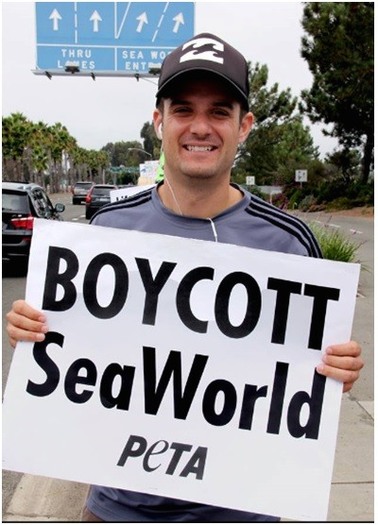 SeaWorld has admitted sending employee Paul McComb to pose as an activist. (April Cruz/PETA)
February 26, 2016
Animal-rights advocates with People for the Ethical Treatment of Animals are speaking out in the wake of revelations that SeaWorld sent some of its employees to spy on them.

On Thursday, SeaWorld chief executive Joel Manby admitted in an earnings call that his company directed workers to go undercover, pose as activists and infiltrate the group. PETA spokesman Liam Cronin said SeaWorld employee Paul McComb went by a false name and even got arrested at a PETA protest.

"We found that SeaWorld employees were participating in demonstrations or protests, and in fact encouraging people on social media to take drastic and illegal actions, as a way to try and get our supporters to do things that would damage the movement," he said.

In a statement, SeaWorld said it will continue to employ McComb, but in a different department. SeaWorld also claimed it was responding to credible threats made against its parks, animals and employees, but no longer will use this tactic.

Cronin said PETA would like SeaWorld to build coastal wildlife sanctuaries and use virtual-reality displays instead of keeping animals confined and training them to amuse audiences.

"We will not stop until the orcas, the dolphins, the seals and the other animals are sent to seaside sanctuaries and not forced to spend their lives in tiny, concrete tanks," he said.

Late last year, SeaWorld announced it will be phasing out the popular orca shows at its parks. In addition, the California Coastal Commission has banned the breeding of killer whales.