Keeping an Eye on Nuclear Waste in the Great Lakes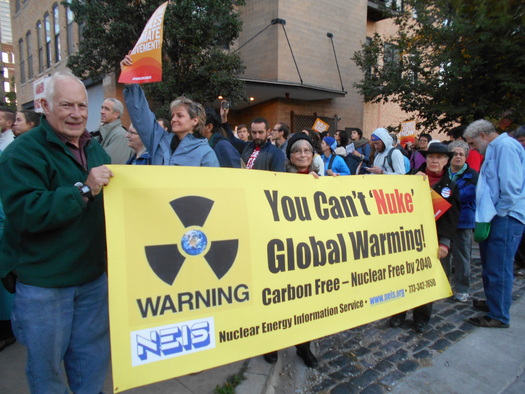 There are 38 nuclear reactors on the Great Lakes, and a watchdog group says more people need to get involved in the effort to protect our water. (Nuclear Energy Information Service)
February 29, 2016
INDIANAPOLIS – Between Canada and the United States there are 38 nuclear reactors on the Great Lakes, and a watchdog group says if something isn't done, the world's largest body of surface water will become a nuclear garbage dump.

Dave Kraft, director of the Nuclear Energy Information Service, says energy isn't always as exciting a cause to get behind as other topics, but if you want safe drinking water you need to get involved.

Kraft cites some international disasters that are examples of what could happen here.

"We have the fifth anniversary of the Japanese Fukushima disaster, which took place on March 11th, 2011, but it's also the 30th anniversary of the Chernobyl disaster," he points out. "The anniversary is April 26th of this year."

The Great Lakes supply water for more than 40 million people, and Kraft says with all the nuclear reactors on their shores, it's reasonable for Americans to demand protection.

He says what's happening in Flint, Mich., brings to mind this question: How safe is our water?

"Mistakes happen, accidents happen, so we're concerned that there's quite a cavalier attitude on the part of regulators, on the part of government officials as we have seen exemplified in Flint, that we can't afford that level of risk on the Great Lakes to have some sort of a nuclear accident," he stresses.

Kraft says the government is considering creating new waste sites that would mean moving toxic materials by truck, rail and barge.

He says that's a potential disaster that needs attention.

"Radioactive materials tend to re-concentrate through a lot of biological processes, through a lot of chemical processes, and particularly as we get into a more climate-stressed scenario of the future, the constraints on water are going to be different," he explains.

Kraft is urging everyone to become more vigilant in the effort to protect our water. He says we need to make sure the country and the world are moving toward a more renewable energy future.