Health-Care Advocates: SD Needs Better Long-Term Care Funding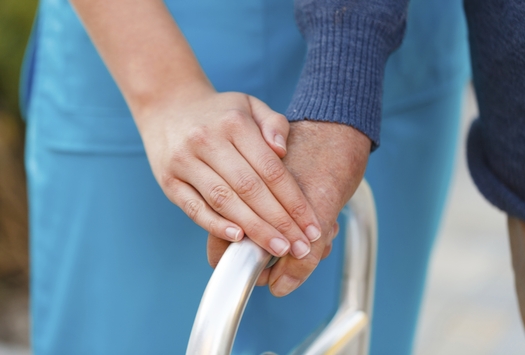 Long-term care providers are asking for more funding as South Dakota lawmakers finalize next year's budget. (iStockphoto)
March 8, 2016
PIERRE, S.D. - South Dakota lawmakers today will work on finalizing the state's spending plan for next year, and health-care advocates are asking for more funding for long-term care providers.

The South Dakota Health Care Association says years of low Medicaid reimbursement rates means these providers are missing out on about $38 million in yearly payments.

Association Executive Director Mark Deak says he's hopeful Gov. Daugaard's Medicaid expansion plans could be used to help cover those costs.

"For those that can't afford their long-term care costs, that's where we fall short," says Deak. "South Dakota has one of the largest so-called Medicaid gaps in the country."

The state sets the reimbursement rates for services provided through Medicaid.

Deak says one reason his group is urging lawmakers to consider raising those rates is to help improve pay for more than 7,500 long-term care workers in the state.

The Health Care Association says some caregivers are not earning a competitive wage compared to neighboring states. According to the Bureau of Labor Statistics, Certified Nursing Assistants make about $5,000 more a year in North Dakota.

Deak says upping the reimbursement rates to improve the low starting wages could help South Dakota attract a stronger workforce.

"So, when it comes to retaining quality staff, that does tend to be a major challenge," says Deak. "It's particularly so in the central part of the state; we don't have larger communities to draw from. But it's also an issue in the Sioux Falls area and the Rapid City area, as well."

The governor's Medicaid expansion plans could come up for a vote during a special session later this year.