Fight Under Way to Save Eleven Point River Park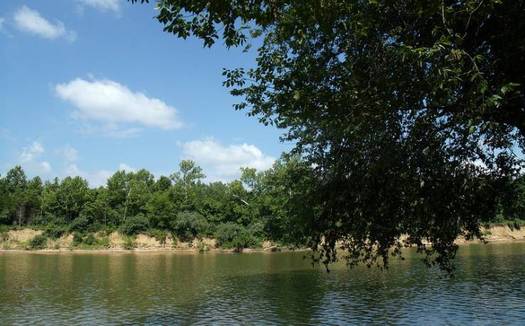 A bill being considered in Missouri would authorize the sale at auction of newly acquired state park land along the Eleven Point River. (Missouri State Parks)
March 11, 2016
JEFFERSON CITY, Mo. - Missouri lawmakers are considering a bill that would force the state to sell about 4,200 acres of land at auction. It isn't just any parcel; it was intended to be part of a new state park proposal, and the Eleven Point River flows through it.

According to the legislation, if no one buys it, the former Pigman Ranch land would go to Oregon County. John Hickey, director of the Sierra Club's Missouri chapter, sees the bill as part of an overall tone in this legislative session to limit public access to wilderness areas, and said he thinks Missourians should fight it.

"Tell them, 'Hands off our state parks. Keep the new park on the Eleven Point River. Keep the ATVs off the Katy Trail. Restore the salary of the state parks' director, and don't institute a back-door tax increase on park visitors,'" Hickey said.

The Missouri Department of Natural Resources bought the land with money reached in a settlement with American Smelting and Refining over lead contamination. Supporters of the bill have contended that the land in question wasn't part of the contamination concerns, and don't think the settlement money should be used for a new park. The bill's author, state Sen. Mike Cunningham, R-Rogersville, has said a park creates a "burden on taxpayers."

Jenny Underwood, a seventh-generation Oregon County resident, said she doesn't want to scrap the park plans or sell the land, and thinks other Missourians would agree.

"You hear from people who are for shutting this down – that everybody in the county's against it – and that's just flat not true," she said. "You also hear that this is going to be an 'economic disaster' for Oregon County, and that's not true. The taxes on the two land parcels is about $4,000 a year, so we're not talking about an economic issue at all."

The Sierra Club has pointed out that in Missouri, a state of 6 million people, about 19 million visited state parks last year, proving that they bring value and tourism dollars. Meanwhile, the bill to sell the Eleven Point River land has been approved by a Senate Committee.