Haslam's Insure Tennessee Placed on Back Burner by Lawmakers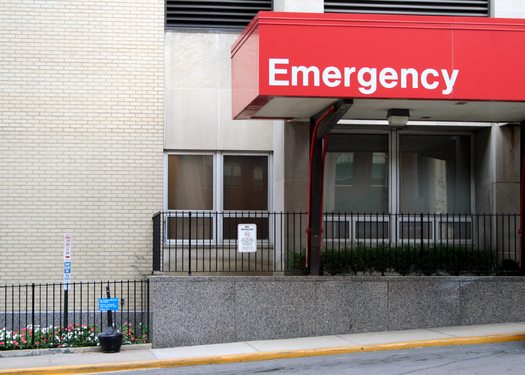 Supporters of the Insure Tennessee program say it would reduce the number of emergency room visits and uncompensated care. (Grant/morguefile.com)
March 17, 2016
NASHVILLE, Tenn. – The almost 300,000 Tennesseans currently in the coverage gap between Medicaid and the Affordable Care Act are no closer to coverage.

On Wednesday, two measures that would have funded Gov. Bill Haslam's Insure Tennessee program failed to advance in the state legislature. One was withdrawn for lack of support, and the other was sent to a summer study committee, which supporters say signifies its dismissal.

Michele Johnson, executive director of the Tennessee Justice Center, says it's time for state lawmakers to address the needs of the people.

"And the reason is pretty clearly about politicians putting politics before people, and so that's really disappointing because the majority of Tennesseans want this, they need it," she states. "Across party lines, people, Tennesseans, support this."

Haslam proposed the Insure Tennessee plan last year to extend health coverage to 280,000 low-income Tennesseans.

The Tennessee Hospital Association had pledged to cover the entire $74 million state share of the program.

According to the Tennessee Justice Center, 64 percent of Tennesseans from both parties support the Insure Tennessee program.

Opponents are concerned about potential costs to the state, but under its current proposal, the program would be cost-neutral for Tennessee.

The Insure Tennessee program would cover Tennesseans working in the service industry and construction jobs that do not provide health coverage, many of whom, according to Johnson, are left with no other option.

"The vast majority of those folks are working Tennesseans," she points out. "So these folks are going without health care, they're getting sicker and if they were to have an accident, they would be rushed to the hospital and go into debt for the rest of their lives."

If implemented, Insure Tennessee would provide more than $1 billion annually in federal funding.

In addition to helping citizens, the funds would help hospitals, many of which are at financial risk. Four hospitals have closed and another 50 are on shaky ground financially.




Stephanie Carson, Public News Service - TN