SD Tribal Leaders Ride to Oppose Oil Pipeline Plans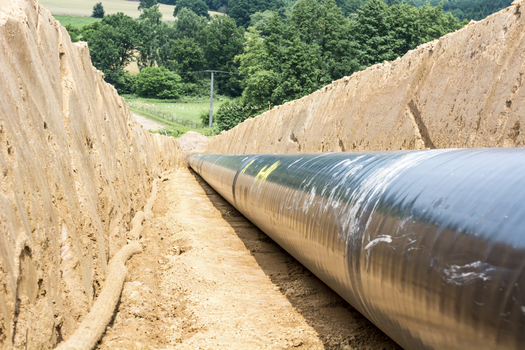 Native American tribal leaders are taking a 20-mile ceremonial horse ride to protest the Dakota Access oil pipeline. (iStockphoto)
April 1, 2016
PIERRE, S.D. - Several tribal groups today are kicking off a protest over the nearly $4 billion Dakota Access oil pipeline project.

Tribal members are joining in a 20-mile horse ride inside the Standing Rock Reservation to set up a camp site at the Cannonball River near the North Dakota-South Dakota border. The proposed pipeline project will run through both Dakotas.

Standing Rock Sioux Tribe member LaDonna Brave Bull Allard said she's concerned that a pipeline spill could ruin the area's drinking water or damage parts of the nearby Missouri River.

"There has been no guarantee that this pipeline will not break. There has been no guarantee that our water lines will be safe," she said. "So, we have been trying to get Dakota Access to listen to us and they are ignoring us."

Energy Transfer Partners, the company in charge of the pipeline project, has argued that it is the safest and cheapest way to transfer oil from North Dakota's Bakken Oil Fields to Illinois. However, tribal leaders are asking the U.s. Army Corps of Engineers and the Environmental Protection Agency to take another look at the project.

Allard said the Corps' current environmental assessment does not include a look at how the project might affect the Standing Rock Reservation. Until that happens or the pipeline project is shuttered, Allard said, they plan to hold their protest at the campsite.

"They are establishing the Sacred Stones camp, because on the Cannonball River we have our sacred rocks and our sacred stones," she said, "And they will stay there permanently until Dakota Access is stopped."

Allard did not go into details, but she did say she is working with lawyers to bring legal action against the project. Meanwhile, Energy Transfer Partners has said the Dakota Access pipeline will create thousands of construction jobs and bring in about $50 million in property taxes to North and South Dakota, Iowa and Illinois.

Event details are online at bsnorrell.blogspot.com.