ND Seniors' Advocates Want Candidates to "Take a Stand" on Social Security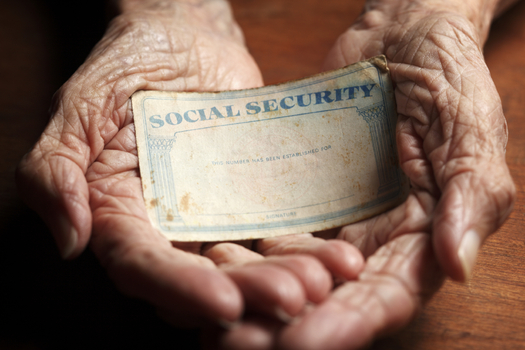 According to AARP, every presidential hopeful except Donald Trump has made public at least a few ideas to protect Social Security. (iStockphoto)
April 1, 2016
BISMARCK, N.D. - As North Dakota voters head to the state political conventions this weekend, advocates for the state's aging population are urging the presidential hopefuls to make Social Security updates a priority. If no action is taken, according to AARP North Dakota, Social Security benefits could be cut by nearly a fourth over the next 18 years.

For some retirees, said Josh Askvig, AARP North Dakota's associate state director for advocacy, that could mean they'd lose up to $10,000 a year.

"The world's changed a lot in the 80 years since Social Security was founded," he said, "and so we need to update Social Security for the 21st Century so we can keep that promise for future generations."

According to AARP, out of the remaining five presidential candidates, Republican Donald Trump is the only one without a plan to keep Social Security afloat. Ted Cruz is expected to give the keynote speech Saturday at North Dakota's state GOP convention.

Both Cruz and the other major Republican candidate, John Kasich, have suggested raising the retirement age to help Social Security stay solvent. Democratic presidential hopeful Bernie Sanders has proposed lifting the caps on how much the country's top earners have to pay into the Social Security system. Meanwhile, Hillary Clinton has proposed reducing how much Social Security benefits drop for a widow once a spouse dies.

Askvig said AARP North Dakota is not endorsing any particular candidate or idea. Rather, he said, voters should make their concerns heard.

"It's going to take presidential leadership to put something forward," he said, "so that we can be a part of that discussion and make sure that voters know what the plans are as they're considering who to cast their vote for for president."

The state Democratic convention officially kicks off today in Bismarck, while the Republican convention is being held in Fargo.

AARP's Social Security plan site is at takeastand.aarp.org.