Diverse Groups Support Clean Power Plan in Court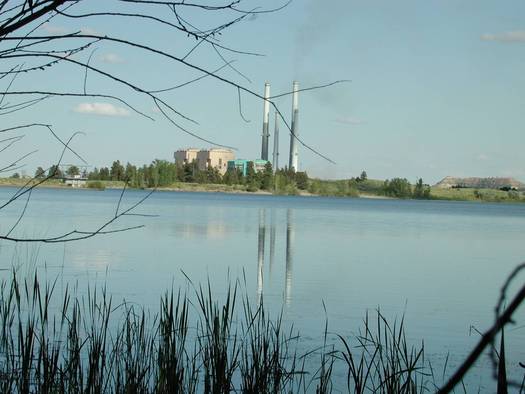 A broad group of Americans from multiple sectors have filed "friend of the court" briefs supporting the Clean Power Plan in court, a plan that would force plants like Colstrip to reduce emissions.(Talen Energy)
April 4, 2016
HELENA, Mont. - A broad coalition of groups have just filed "friend of the court" briefs supporting the federal government against a lawsuit challenging the Clean Power Plan.

Mayors, faith leaders, conservation advocates, health experts and business organizations are defending the Obama Administration's signature climate change effort that establishes the first federal controls on pollution from coal-fired power plants like Colstrip.

Montana is one of 27 states that sued the EPA to block the plan, which was put on hold by the Supreme Court while the litigation proceeds.

Missoula Mayor John Engen is one of 54 city and county officials to sign the supporting brief.

"In a place that is known for clean water, outdoor recreation," he says. "The environment is critical to the continuing well-being of our citizens, to our economy and frankly to life as we know it."

Some opponents of the Clean Power Plan fear it will eventually force Colstrip to close, costing jobs.

But supporters say the plan will actually spur more jobs in the clean-energy sector.

Ron Busby, with the U.S. Black Chambers, Inc., a group representing African American business owners, says our economy depends on a high quality of life, and that requires a healthy planet.

"As we talk about the future of the country being really supported by small businesses it's very important that our locations, our businesses have access to quality environment to live and to work in," says Busby.

Janice Nolen, assistant vice president for national policy with the American Lung Association, says climate change is a major threat to human health and the Clean Power Plan is the United States' best effort to combat that problem.

"When you've got additional weather changes that create drought and lead to things like wildfires being created," says Nolen. "Then the pollution that comes from the smoke that burns off those trees or grasses creates pollution that harms people that shortens lives."

Governor Steve Bullock put his Clean Power Plan Advisory Council on hold until the lawsuit is resolved.

The D.C. Court of Appeals is expected to hear the case in June and rule on it later this year.


Suzanne Potter, Public News Service - MT