Survey: SD Lags Most Midwest States in Clean-Energy Jobs, Policies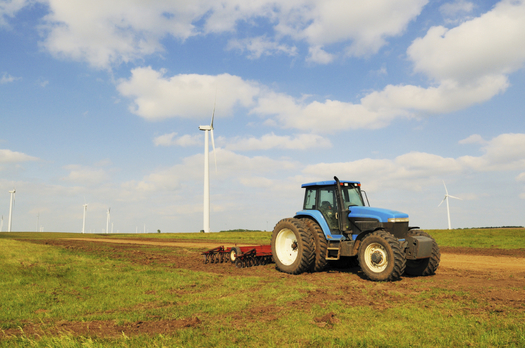 A new survey shows South Dakota has the third-lowest percentage of clean-energy jobs per capita in the Midwest. (iStockphoto)
April 4, 2016
PIERRE, S.D. - South Dakota is playing catch-up with other Midwestern states for jobs in the clean-energy field, according to a new report.

The Clean Jobs Midwest survey shows that out of 12 Midwestern states South Dakota has the third-lowest number of clean-energy jobs per capita at a little more than 7,000.

However, South Dakota's clean-energy job growth rate is higher than average.

Gail Parson, Midwest advocate with Environmental Entrepreneurs, says that's a sign the clean energy sector is driving at least some economic growth in the state.

"The overall projected growth rate for the region was 4.4 percent, which is incredibly high for any industry," says Parson. "In South Dakota, the businesses there are quite optimistic. So, the projected growth rate in that state was about 5 percent."

The report's authors suggest South Dakota could implement what's known as a Renewable Portfolio Standard, which would require power companies to produce a portion of their electricity from renewable sources.

More broadly, the research also shows clean energy is one of the fastest-growing industries, with an estimated 25,000 new jobs expected to be added in the Midwest over the next year. Parson says the region has become a powerhouse for clean-energy careers.

"Many people may think of corn, or farms," she says. "But the Midwest should be known for clean energy. Contributing over half a million workers, certainly not fly-over country when it comes to the clean energy field."

However, according to the survey, the majority of South Dakota's clean-energy businesses say they're having a tough time finding qualified workers.

Parson says state investments in training in these job fields could help fill that gap.
Brandon Campbell, Public News Service - SD