Proposed Pork Plant Fuels Iowa's Factory-Farm Debate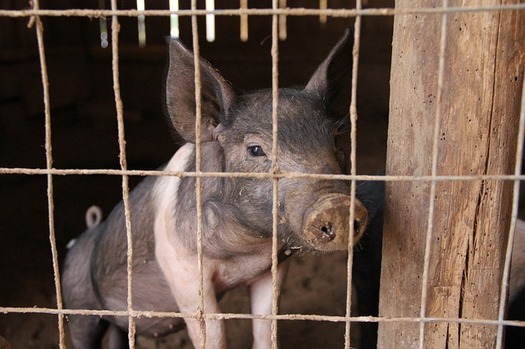 Opponents say a proposed pork-processing factory farm in Mason City would threaten the environment and public health. (Pixabay)
April 6, 2016
DES MOINES, Iowa - With more than 9,000 large-scale "factory farms" already operating in the state, some Iowans are saying "Enough is enough" and fighting back against a proposed facility in north-central Iowa.

At Mason City's City Council meeting Tuesday night, there was a second reading of a resolution to approve a Prestage pork-processing plant.

Jess Mazour, a farm and environment organizer for Iowa Citizens for Community Improvement, contended that the interests of polluters are being put ahead of the interests of local residents.

"We have to just say, 'No more.' We cannot let our elected officials do these deals behind closed doors anymore," she said. "We need to make sure that people are finding out ahead of time, so there's a chance for people to weigh in. People are sick and tired of hearing about a deal that's basically a done deal, after the fact."

Mazour said there were 67 manure spills last year alone, and residents are worried about the health effects from factory farms polluting the water and air. Supporters of the plant have argued that it would spur job growth and help the economy, but Mazour countered that taxpayers would shoulder the burden of tax subsidies to bring a private, out-of-state corporation to Iowa.

Mazour said the Iowa Department of Natural Resources doesn't have enough inspectors to ensure that factory farms are complying with regulations. She added that an analysis of manure-management plans for facilities in five counties, done last year by Iowa Citizens for Community Improvement, recommended a moratorium on factory farms because the state can't handle what it already has.

"We found a lot of cases where there's double dumping. We found a lot of instances where they're spreading on highly erodible lands, spreading up to the banks of rivers," she said. "All this is going unchecked because we do not have the resources available at the DNR to actually regulate this industry."

Prestage is the fifth largest pork producer in the country, and the 600,000-square-foot Mason City facility would cost the company roughly $240 million to build.

A factory-farm analysis is online at iowacci.org.