IL Religious, Business Leaders Want Covering All Kids Insurance Renewed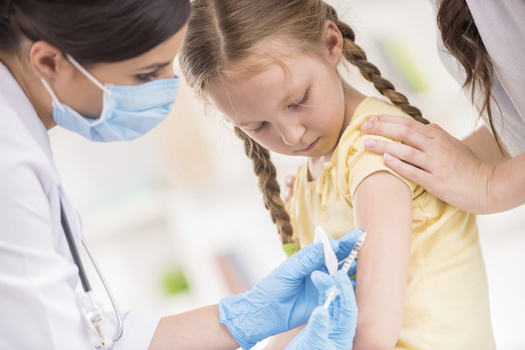 Thousands of low-income and immigrant children in Illinois could lose health-insurance coverage if lawmakers do not extend the Covering All Kids Health Insurance Act. (iStockphoto)
April 15, 2016
SPRINGFIELD, Ill. - A coalition of religious, business and health-advocacy groups this week delivered a letter to Gov. Bruce Rauner and state lawmakers, asking them to renew the Covering All Kids Health Insurance Act.

The law is slated to lapse at the beginning of July, and supporters say if that happens about 40,000 low-income Illinois children could lose their health-care coverage.

Bob Gilligan, executive director of the Catholic Conference of Illinois, is backing House Bill 5736, which would extend the program for another three years. He said the bill falls in line with Catholic social teachings, which "strive to uphold the common good."

"Health care's not a commodity, it's a basic human right and it's an essential safeguard of human life and dignity," he said. "That's why we believe that this program was worth passing 10 years ago and it's worth continuing today."

The bill passed out of committee Wednesday with bipartisan support, and will be up for a full vote in the House later this session.

The program uses a mix of state and federal dollars to provide coverage for children from low-income and immigrant families. Gilligan said programs like this help lighten the financial burdens on Illinois' emergency health-care services by helping families get preventive care.

"We all know how expensive health-care interventions can be," he said, "and without basic health-care coverage, children are not healthy and it could lead to financial catastrophe, and we have seen that happen in our state."

According to the Healthy Illinois Campaign, the Covering All Kids program helped the state earn one of the highest rates of health coverage for children in the nation, at almost 97 percent.

The text of HB 5736 is online at ilga.gov.