Focus on Foreclosure Help and More During Library Week in NH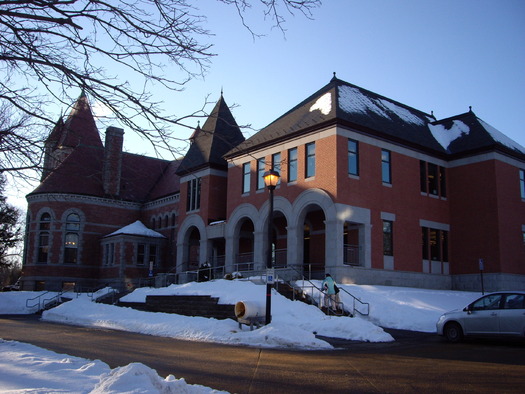 For National Library Week, the Laconia Public Library has been partnering with the New Hampshire Bar Association to provide free foreclosure-relief programs. (Found5dollar)
April 15, 2016
LACONIA, N.H. - National Library Week is being celebrated in lots of ways in the Granite State. At the Laconia Public Library, the focus has been on helping locals in financial distress learn about ways to save their homes.

Julie Todaro, president-elect of the American Library Association, said the Laconia Public Library partnered this week with the New Hampshire Bar Association to help Granite Staters in need of foreclosure relief.

"If they are worried about losing their home, the Public Library is a safe space to get that free information from experts at the Bar Association," she said. "There are also programs on home ownership."

On Thursday night, the Laconia library hosted a program called "Tiny Houses: A Very Different Approach to Home Ownership."

Todaro said folks in Goffstown still have until Saturday to return overdue books and library materials and not have to pay a fine.

"We ask people to take a look and see if they have books that they haven't returned, or they thought were lost, or that they couldn't afford the fines," she said. "National Library Week is perfect to ask people to bring the resources back so that other people in the community can access them."

Nationwide, libraries used the week to showcase how local branches are delivering new services to small businesses and new Americans. The theme of National Library Week 2016 is "Libraries Transform."

More information on foreclosure programs is online at laconiadailysun.com.