Native Americans Protest Strip Mine on Tribal Cultural Site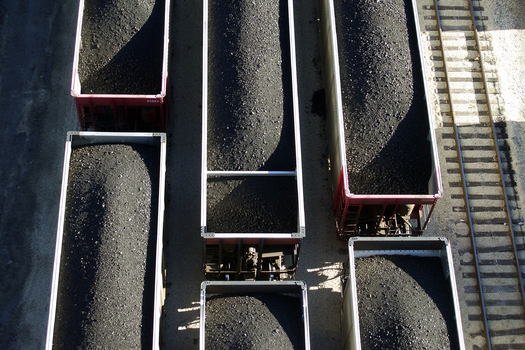 Native Americans and others are protesting the Dos Republicas mine near Eagle Pass, where coal will be extracted and shipped to Mexico by rail. (Klotzbach/iStock)


April 20, 2016
EAGLE PASS, Texas - Native Americans from Texas and across the country are protesting the operations at an open-pit coal mine on the Texas-Mexico border, saying it is located on sacred ground.

Members of the Lipan Apaches, the Coahuiltecan Nation, the Carrizo-Comecrudo, the Kickapoo and other tribes marched to the site last weekend to demand the mine be closed.

Tane Ward, an indigenous rights activist with Equilibrio Norte, says once the local tribes organized last year, others from around the country began joining them.

"There was natives coming out against it from local groups, Coahuiltecan and Kickapoo, and we ran into Comanches who had driven all the way down from Lawton, Oklahoma, to protest this mine," says Ward. "And they said, 'This is sacred land to us, too.'"

The groups are protesting the Dos Rebublicas mine near Eagle Pass, which after a two-decade-long battle began operating last fall.

It employs 250 people and plans to send almost 3 million tons of coal by rail to Mexico every year. On its website, owner North American Coal states that it is following environmental regulations at the mine, but protesters say pollution from burning the coal in Mexico will inevitably drift back across the border.

Ward says the mine's 2008 permit application with the Texas Railroad Commission lists more than 70 cultural resource sites, including burial plots, but the mine owners have made no effort to consult with the tribes. He says the coalition against the facility is growing.

"Our event was very historic in that so many different native peoples from this region and broader from within the United States are coming together to protect this land," he says. "And we will continue to come together to protect our land in the future."

Local residents in Eagle Pass also fought against the mine during its license hearings, worried that it would pollute local drinking water. Ward says over the years, several groups and individuals have filed suit to block the mine, but so far, none has succeeded.