Maine: Highest Percentage in New England of Kids with Parents in Prison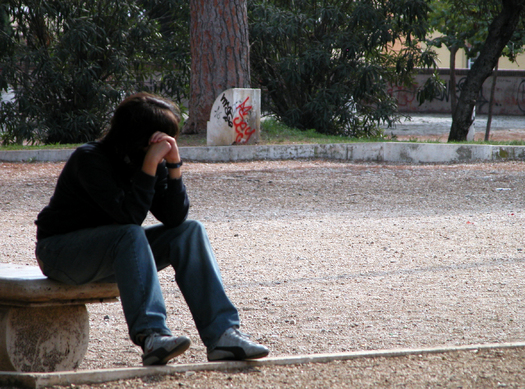 About 20,000 children in Maine spend at least part of their childhood absent from a parent who's in prison. A new report outlines ways that states, courts and communities can help. (darnock/morguefile)
April 25, 2016
AUGUSTA, Maine – About 20,000 children in Maine are growing up with a parent who is or has been incarcerated, and a new report from the Annie E. Casey Foundation says as a percentage, that's the highest among the New England states.

A parent behind bars can have long lasting effects on children and families, emotionally and financially.

Claire Berkowitz, executive director of Maine Children's Alliance, says the state has a relatively small child population, so it's surprising and concerning that 8 percent is dealing with this issue.

Berkowitz says these children face similar emotional trauma to those who experience abuse.

"Having a parent in prison is considered an adverse childhood experience," she states. "It's traumatic for a child to be separated from a parent. So, what are we doing to help kids? And the report's really about that."

The Casey Foundation report says judges should consider minor children and location when sentencing parents.

Berkowitz points out that can be a major challenge in Maine, with only one women's prison. But parenting programs are being offered there, and the women also can record DVDs to be sent home so a child can have the experience of being read to by a parent.

A parent's challenges continue even after his or her release, so the report notes that prison time often destabilizes children and families longer-term.

Scot Spencer, the Casey Foundation's associate director for advocacy and influence, says there are steps Maine lawmakers could take to help ease the re-entry burdens of finding jobs and places to live.

"State and local governments should provide incentives for housing authorities and private landlords to lift restrictions on people with records, so that families can remain in or access safe and affordable housing," he advises.

The report, called "A Shared Sentence," also recommends connecting parents with job training and placement assistance, and says families need more help accessing counseling and other community services.

Only 13 other states have higher percentages than Maine of children with incarcerated parents.




Mike Clifford, Public News Service - ME