EPA Reaffirms Health Benefits in Reducing Toxic Air Pollution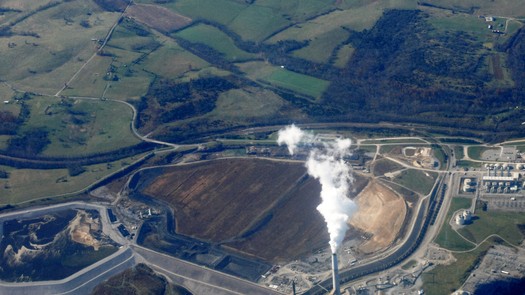 The EPA has finalized an analysis that says reducing hazardous air pollution has enormous health benefits. (Greg Stotelmyer)
April 27, 2016
FRANKFORT, Ky. - The Environmental Protection Agency has reconfirmed its initial claim that reducing emissions of mercury and other toxic substances would have enormous health benefits.

That comes as no surprise to retired Berea resident Steve Wilkins, who grew up just outside Wheeling, W.Va.,, where coal was used to make steel.

"I had asthma," he said, "and it wasn't for decades later that I realized that it was the coal ash that came from the blast furnaces along with many homes heating with coal in that area."

Wilkins said he's become a conservationist in recent years, favoring a move toward cleaner energy solutions.

The EPA has estimated that, nationwide, the new standards would have about $90 billion a year in health benefits, preventing up to 130,000 asthma attacks, 11,000 premature deaths and 4,700 heart attacks annually.

Last June, the Supreme Court said the federal agency had failed to properly consider how much stricter pollution standards would cost power plants and ordered further analysis. Graham McCahan, an attorney with the Environmental Defense Fund, said the EPA's response fulfills that requirement.

"It reaffirms their prior determination," he said, "which was, indeed, this is a very cost-effective way to very significantly reduce a whole host of very dangerous air pollutants."

The power industry and several states, including Kentucky, have challenged the Clean Power Plan, but Wilkins, who was born 25 years before the EPA was created, is all for forging a path to a clean-energy economy.

"It's a transition process that we in Kentucky have barely scratched the surface of, compared to the majority of other states in our country," he said. "and the very first thing we can do is to save energy."

The EPA analysis is online at edf.org.
Greg Stotelmyer , Public News Service - KY