WI Allergist: This is Already an Unusual Spring Allergy Season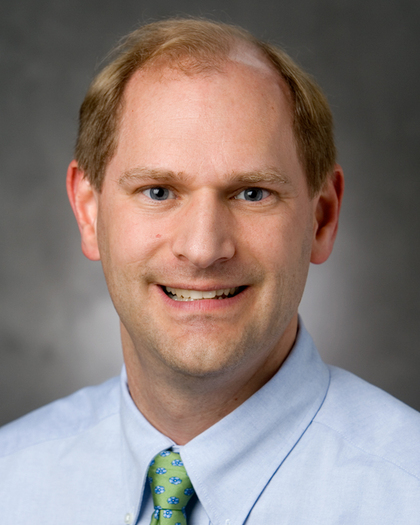 University of Wisconsin Health Allergist Dr. Mark Moss has tips on how to get through the long spring allergy season with minimal suffering. (UW Health)
April 27, 2016
MADISON, Wis. - Old Man Winter didn't do much of a number on Wisconsin this year, but then it seemed like spring would never come. This confused the trees as much as the millions of allergy sufferers in the Badger State.

It's tree pollen this time of year that causes eye, nose, and throat misery for allergy sufferers. Dr. Mark Moss, an allergist with UW Health, says it's never easy to predict what kind of spring allergy season it will be.

"The interesting part about this season is that it really did start incredibly early," says Moss. "We had a very mild winter and the temperatures increased pretty rapidly in February, and that just led to an early pollen release from the trees."

Now that April has finally warmed up, Dr. Moss says he's seeing a lot of patients in clinic whose allergies are triggered by tree pollens.

Allergists can prescribe medications to help with the symptoms, but allergy shots can help the body build resistance to pollens.

According to Moss, the good news for spring allergy sufferers is that there are some powerful and effective allergy medicines, which used to be available by prescription only, and can now be bought without a prescription.

"There are three brands that are now available over the counter: Flonase, Rhinacort, and Nasacort," he says. "And these are all very good products that treat congestion, runny nose excellently and are available for both children and adults."

Moss says people sometimes confuse a spring cold with allergies, and then waste their money on the wrong kind of medications to deal with the symptoms.

"Obviously, treating with allergy medications will help allergy symptoms," says Moss. "If you have a run of the mill cold, you want to treat with cold medications, and those are in some cases similar but are a different set of medications you'd want to use."

If you get a cold every spring, Moss says it may not actually be a cold, but an allergic reaction.