Workers' Memorial Day: Remembering Minnesota's Fallen Working Men and Women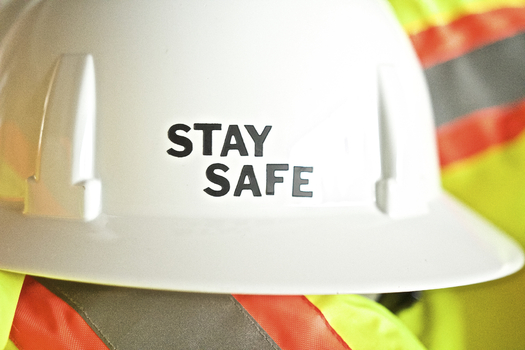 Job safety advocates are holding events around Minnesota to remember those who've died on the job as part of National Workers' Memorial Day. (iStockphoto)
April 28, 2016
ST. PAUL, Minn. – Today is Workers' Memorial Day, a time of remembrance and action for workers who have been killed or seriously hurt on the job.

Several unions under the Minnesota AFL-CIO are holding events around the state to call attention to the need for better workplace safety.

Ahmed Ali, lead staff organizer with the Greater Minnesota Worker Center, says the center is holding a rally in support of poultry workers in St. Cloud.

Ali says many are facing unfair practices including restrictions on bathroom breaks and potentially unsafe conditions while working on the line.

"When the line speed is extreme and workers describe it like a raging river or flowing water, when workers they tell us are denied bathroom breaks, that affects the behavior of the workplace, but it also affects food safety and food quality," he states.

Ali says a group of workers plans to deliver a letter asking the workers' employers to improve these conditions. Meanwhile, a memorial will be held at noon at the State Capitol in St. Paul.

According to a new report from the AFL-CIO, nationally more 4,800 workers were killed on the job in 2014. The group argues that oversight of safety conditions is still weak on many job sites.

Ali says the Greater Minnesota Worker Center is supporting U.S. Sen. Al Franken's Protecting America's Workers Act, which would beef up penalties for companies that break job safety laws.

"This is for Minnesota's working men and women who are affected by extreme working conditions, as they tell us," Ali states. "And we would like to support them in the effort to organize and to fight for a fair shake at the workplace. "

Currently, unions are working to finalize new safety rules, including stronger anti-retaliation protections for workers who report on-the-job injuries.




Brandon Campbell, Public News Service - MN