May Day Rally to Call for End to Spirit of Hate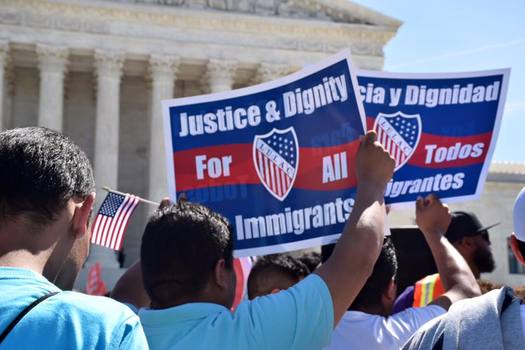 Immigrants, workers, students and faith groups will rally on Sunday, calling for respect and tolerance for all Floridians. (T. Kennedy/Florida Immigrant Coalition)
April 29, 2016
MIAMI - Citing what they call a "rising tide of hatred and intolerance," a coalition of immigrant, faith and labor groups in Florida will come together this weekend with a message of their own.

Thomas Kennedy, an organizer for the Florida Immigrant Coalition, said many Floridians are fed up with talk of building walls, Islamophobia and attacks against women. That's why his group is one of several participating in a May Day rally for peace and justice.

"This march is basically to just to celebrate the labor that our communities of struggle and immigrants contribute to this country," he said, "and also to demand an end to the climate of hate in this electoral cycle."

The rally and march will take place at 2 p.m. Sunday at the Government Center in Miami.

Some of the groups sponsoring the event organized a protest in October, prior to a planned speech by Donald Trump in Miami - an appearance that was eventually canceled. Regardless of what happens with the presidential nomination and election, Kennedy said, he believes the anti-immigrant sentiment touted by Trump as well as some conservative Republicans eventually will backfire.

"They stoked up these fears and divisions, and this hatred of 'the other' - and it actually will work against them," he said. "Instead of dividing our communities, I think that it's brought us together."

Along with the Florida Immigrant Coalition, groups participating in the march will include SEIU Florida, Interfaith Workers Justice, United We Dream and Students Working For Equal Rights. May 1 is recognized as International Workers' Day.
Mona Shand, Public News Service - FL