Petition Wants Diversity for Programs at National Parks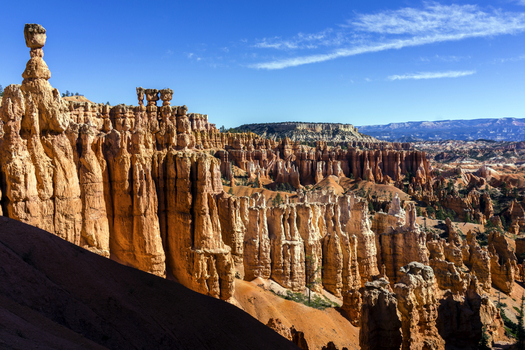 The amphitheater at Bryce Canyon is part of one of Utah's iconic national parks. (iStockphoto)
May 4, 2016
SALT LAKE CITY - A coalition of civil rights, environmental justice, conservation and community leaders is asking for more representation for all Americans in national parks and other public lands.

The groups are using the upcoming 100th anniversary of the National Park Service to start a change.org petition asking President Obama to make those facilities more reflective of all Americans.

Juan Palma, conservation director for Hispanics Enjoying Camping, Hunting and the Outdoors of Utah, said national parks have a wide variety of cultures to serve in his state.

"Recreation provides for a diverse portfolio, which Utah has done well, financially, economically, including the program of tourism recreation," he said. "All of us from the Latino community ought to be able to access those programs, as well."

With the petition, the coalition is asking the president to expand access to public lands, historical, spiritual, sacred and cultural preservation, landscape-scale conservation, stakeholder engagement and workforce diversity.

In its vision statement, the coalition said the federal government also needs to manage and protect national parks and public lands that are being used by private interests for mining or oil and gas exploration.

Maite Arce, president of the Hispanic Access Foundation, said the coalition's focus is on sustaining public lands for the long term.

"Our work here as a coalition," she said, "is to challenge this president and also our next president to really embrace a vision for the next century of conservation that focuses on the importance of national parks and public lands that are for all Americans, with emphasis upon all."

Arce said it's important that diverse communities are part of the conversation when it comes to telling the stories of the national parks and making sure there are individuals on staff who can bring people in and make them feel like they are part of the country's public lands.

The petition is online at change.org.