For Once, WV in Presidential Race Spotlight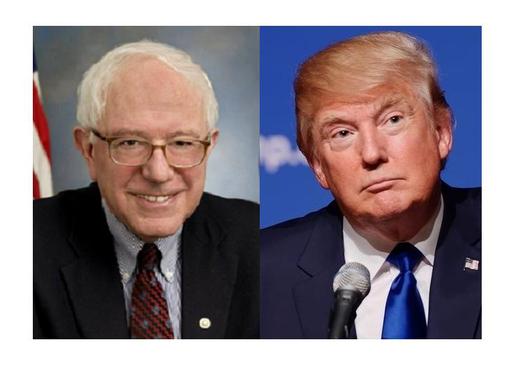 West Virginia visits on the same day by Sen. Bernie Sanders and real estate developer Donald Trump are unprecedented, and perhaps unlikely to be repeated. (U.S. Congress/Michael Vandon/Wikipedia)
May 6, 2016
CHARLESTON, W.Va. - Two presidential candidates came to Charleston on Thursday just after some other campaign visits. Longtime political observers say that attention is unprecedented - and unlikely to last.

Robert Rupp, a professor of history and political science at West Virginia Wesleyan College, said the state is being wooed because it's an outsider in an outsider year. Some of the economic benefits of trade and technology have bypassed West Virginia, and Rupp said low coal and gas prices have left many here hurting and frustrated.

"The profile of states carried by both Bernie Sanders and Donald Trump," Rupp said. "Bernie does exceptionally well in rural states that are less affluent and more economic hardship."

But as the primary fights end and the general election begins, Rupp said, he thinks West Virginia is much less likely to be in play in terms of importance to the candidates.

In past presidential elections, he said, West Virginia was ignored because it was predictably Democratic and the primary came late on the campaign calendar. Now, Rupp said, the odd twist is that the state is increasingly going solid red at the presidential level. His advice: If you want to go to a political rally, go now, because there won't be as many later.

"What is exciting in this first week in May is going to be absent during September, October and November," he said. "Trump won't need to come to West Virginia, and Hillary (Clinton) won't see it, probably to her benefit."

Polls suggest that Trump and Sanders are likely to win Tuesday's West Virginia primary, but the state's most prominent political leader, Sen. Joe Manchin, has endorsed Clinton. He described her as a more practical choice, and more likely to be effective in aiding the hurting coalfields.
Dan Heyman, Public News Service - WV