Universal Health-Care Opponents Bankrolled by Insurance Industry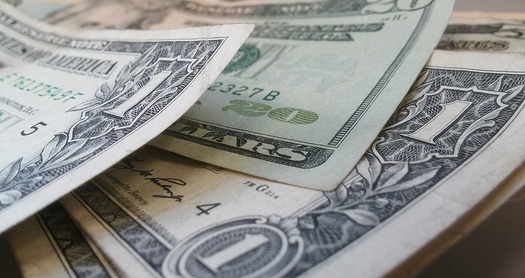 Corporate money is leading the pack in efforts to defeat a ballot initiative to establish universal health care in Colorado. (Brett_Hondow/Pixabay)
May 6, 2016
DENVER - Despite its grassroots-sounding name, Coloradans for Coloradans, the group formed to defeat a universal health-care ballot initiative, received more than 99 percent of its money from corporations in the first quarter of the year. By contrast, Colorado Care, a group pushing the measure, got 99 percent of its contributions from individuals.

Sen. Irene Aguilar, D-Denver, one of Amendment 69's chief architects, says most of the money raised by the opposition has come from health-insurance companies.

"Most of these groups who are funding this make incredible profit off of our health-care system," she said. "Even these dollars they're contributing to the campaign are everyday people's insurance premiums."

Coloradans for Coloradans collected $500,000 from Ohio-based Anthem, Colorado's largest health-insurance provider, $75,000 from the dialysis company Davita and an additional $65,000 from insurers Cigna and Delta Dental.

If passed, Amendment 69 would eliminate insurance premiums, deductibles and co-pays.

Opponents of the measure have pointed to independent analysis showing Colorado Care's projected revenues would be bigger than that of companies such as McDonald's, and have added that the state's budget already is hamstrung by constitutional amendments such as the Taxpayers' Bill of Rights.

Aguilar said those figures show how much Coloradans already are investing in a system that doesn't provide universal coverage. She said the initiative would create an enterprise separate from the state's budget.

"This is not new money," she said. "This is money we're already paying for health care, but instead of putting it into multiple for-profit corporations, asking them to try and ensure we get the health care we need, we're putting it into a not-for-profit trust fund."

Colorado Care reported raising slightly more than $150,000 in the first quarter of 2016, with an average donation of $126. Coloradans for Coloradans' average donation topped $35,000, bringing in a total of more than $1 million.

The Amendment 69 filing is online at tracer.sos.colorado.gov. The opposition filing is at documentcloud.org. The independent report is at coloradohealthinstitute.org.